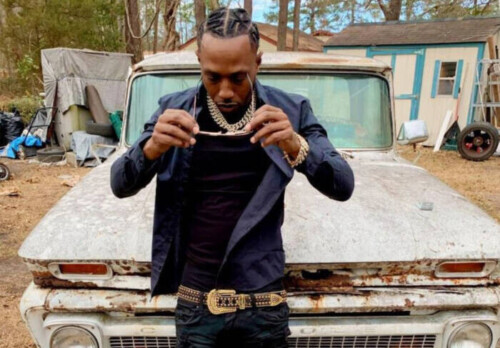 Contrary to preconceived notions, no musician can pass from the shadows into the spotlight just by snapping their fingers. Similarly, creating a captivating song that will be appreciated by the fans is not enough anymore. Success for musicians is currently intertwined with many other requirements and expectations such as maintaining a long-lasting reputation while in this line of business. Musicians are encouraged to find their own identity as this will enable them to attract the right audience that will give them the necessary motivation to achieve a state of balance in their lives.
Blockbaby Mulaa is an iconic musician who is constantly looking for ways to improve himself. He has been in the music industry for close to a decade, constantly refining his art. Blockbaby Mulaa has built a reliable fanbase, and he says this was not an easy undertaking to perpetuate. He says that if any creative wants to make music for a living, they have to know who to promote it to. At times, it is okay for musicians to think of entrepreneurs for them to achieve the desired level of success.
Don't try to please everyone. Blockbaby Mulaa says your music must project and embody your own voice. This is what will make you a unique artist. While at this, remember that you cannot conquer all hearts and minds. Try by first discovering your own identity before you identify yourself with a specific audience. Blockbaby Mulaa insists that this will not only make you seem authentic but will give a musician a chance to implement their development and positioning strategy.
Arm yourself with useful tools. Blockbaby Mulaa points out that successful artists will attest to how they are taking advantage of the wonders of our digital world. There are many tools out there that can help you to know more about your target audiences such as YouTube Analytics, Google Analytics, and Spotify Artist Insights. Blockbaby Mulaa adds that all of these platforms give you real-time data, information that you can analyze and interpret to make sense of the kind of people who listen to your music and their expectations. Just like in business, data can prove to be the tipping aspect for the success and failure of your music career. Know how to use it to your benefit.
Blockbaby Mulaa concludes by highlighting the fact that musicians need to find their niche as this is key to building a strategy around reaching their true fans effectively. You can better understand the problems, needs, values, and cultural signs of a niche so that you can cater to them as a brand. Find an audience for your music!
© 2022, Tedfuel. All rights reserved.