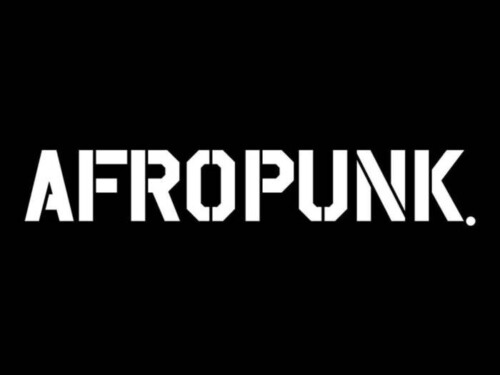 AFROPUNK's community-focused approach to hosting festivals aims to combine cultural celebration with crucial reflection and education. Today, AFROPUNK announces the set times for this weekend's AFROPUNK Brooklyn 2022, its first Brooklyn festival since 2019. The two-day AFROPUNK Festival returns to Commodore Barry Park in Brooklyn this weekend, September 10-11, 2022.
Saturday satisfies hip-hop lovers with headliners The Roots, plus performances from Isaiah Rashad, Freddie Gibbs, Tierra Whack, Doechii, and many more, while making time for the game-changing jazz of Butcher Brown. The wide-ranging Sunday brings the heat as Burna Boy brings the house down, Lucky Daye performs his hits, and a diverse crew of the most unique artists in music today, including Earl Sweatshirt, Adekunle Gold, Bartees Strange, Fana Hues, and many more, take the stage.
Today, AFROPUNK announces a new partnership with L'Oreal Paris's Stand Up Against Street Harassment initiative to offer a street harassment awareness training session on stage during each day of AFROPUNK Brooklyn 2022. Hosted by model/actress Leyna Bloom, the first trans, Asian, and Black woman to be on the cover of Sports Illustrated, the Stand Up Against Street Harassment Training happens on the Main Stage at 5:45pm on Saturday and 5pm on Sunday.
Before the festival kicks off, AFROPUNK partners with New Voices Foundation and the National Medical Association for a series of Solutions Sessions focusing on the intersection between activism, art, and Black health. On Friday September 9th, AFROPUNK will livestream two separate sessions on the AFROPUNK Instagram on September 9th.
The first session is entitled "Disrupting Health Innovation," showcasing the innovative products and services of several Black-owned companies in the healthcare space. Six founders will demonstrate how their companies challenge institutional racism in health, and what will be needed to dismantle racism in the space of entrepreneurship for Black health and well-being. Hosted by Marie Clark at the New Voices Foundation, "Disrupting Health Innovation" airs from 2pm-4pm.
The second session, "Decolonize and Reimagine Health: A Discussion," discusses concrete steps toward dismantling racism in health and reimagining something different, while positing what would be needed to actualize this new Wakandian vision for health and well-being for folks across the African diaspora. Hosted by Aletha Maybank, SVP/Chief Health Equity Officer from the American Medical Association. and facilitated by "TikTok Doc" Joel Bervell, along with five other leading and influencer Black and Brown physicians, this discussion runs from 4:30pm-6pm.
AFROPUNK is more than a festival, it's a celebration of life, music, food, and culture in the Black community. After hosting events in Miami, Atlanta, Bahia, and Johannesburg in recent years, and an event in Minneapolis this weekend, AFROPUNK feels great to be home. With AFROPUNK 2022, the global brand seeks to remind New York and the wider world why it's one of the most vital and vibrant cultural events on the calendar. Stay tuned to AFROPUNK on socials and text "AFROPUNK" to  (718) 550-6268 to stay in the loop for more announcements.
Buy single-day and full festival tickets for AFROPUNK 2022:
http://afropunk.com/festival/brooklyn
Watch the AFROPUNK Brooklyn 2022 livestreams on AFROPUNK's Twitch channel
Don't miss the AFROPUNK x Brooklyn Museum ticket bundle, allow fans to access both the festival and "Virgil Abloh: "Figures Of Speech" exhibit at a discounted cost not available anywhere else
Ticket Bundle Price
Weekend + Virgil Abloh Exhibit – $195 ($20 off)
Saturday Single Day + Virgil Abloh Exhibit – $130 ($10 off)
Sunday Single Day + Virgil Abloh Exhibit – $155 ($10 off)
AFROPUNK X Brooklyn Museum Ticket Bundle Link
https://wl.seetickets.us/event/AFROPUNK-BROOKLYN-2022/484382?afflky=Afropunk
ALREADY BOUGHT A TICKET? NO WORRIES 
Receive 15% off weekday tickets by entering the code BrooklynBaby to purchase discounted tickets. The offer is valid through September 16th. You can buy that ticket here.
© 2022, Seth "Digital Crates" Barmash. All rights reserved.