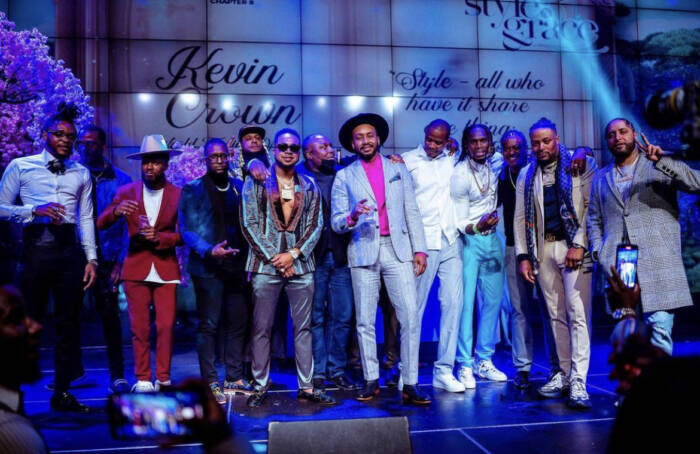 This past Sunday on April 17th, one of the top Caribbean DJs put together one of the biggest parties of 2022. DJ young Chow, alongside host Cuban Link took over Melrose Ballroom NYC with an amazing event called Style & Grace NYC. The theme was "Where fashion meets food and fun" and boy did they show out. The elegance was top tier with the ladies draped in the finest dresses and the men dapper down to their shoes. There's no doubt that this was a successful event, but what we want to speak on was the foot work provided to make such a great event successful. Now we all know DJ young chow has a following and has been packing out parties for decades, but for this event he decided to letAce General take the reins with the marketing street team. 
In a time where everything seems to be going digital, Ace General still believes in putting in the necessary footwork in the field. He has a street team who flooded NYCwith DJ Young Chow's fliers for this event. If you know Ace like we know him, he is known for being a businessman who wears many hats and marketing specialist just happens to be one of the many titles on his long resume. It's safe to say he knows what he is doing since every Saturday his "Nobody Leaves Sober Event" is always packed out. Never been? Follow the event page on IG @nobodyLeavesSober.
For the foot work involving Style & Grace NYC if there was an event going on Ace General's team or Ace General himself was there. We saw it with our own eyes outside of DJ Big Reef's "R&B WEDNESDAYS. When we asked Ace General if he thinks his promotional tactics still work currently, his response was "Of course having a Strong presence on social media is important, but what happens when Instagram is down, or Facebook bans you for a week? Word of mouth and hand to hand promo is always a plus". We also wondered, along with many, does he think it's beneath him to be out in the streets doing the dirty work for another event coordinator when he's managed to accomplish so many different endeavors and enter rooms that many strive to get an invitation for. Ace General said "I have a team, but if I take the contract, I make sure the work is executed. That way if someone calls out or seems like they may drop the ball, I suit up. Ace general Marketing, I own it. So, to keep the reputation A1 sometimes I may have to get in the field."   
​DJ Young Chow is no stranger to hard work himself. He's known for being not only a DJ, but a businessman and artist along with having a featured slot on Hot97every Sunday from 8-9 pm. I hope to see these two worktogether again in the future. For recaps of the Event. Follow @Djyoungchow on Instagram. Got a business Need a street team? Hire @MraceGeneral because soon "Yesterdays Price won't be Todays Price!". 
© 2022, Seth "Digital Crates" Barmash. All rights reserved.