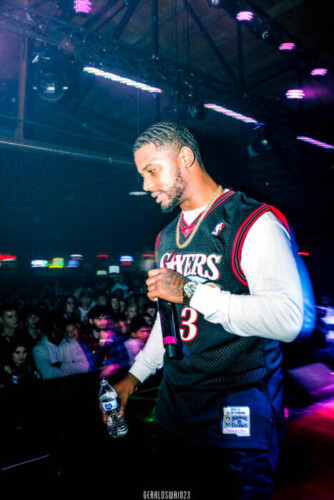 Aaron Stallings, better known by his stage name 24k A.Stall, is an American hip hop recording artist from Okmulgee, Oklahoma. At the age of 20, Stall began his music career as a writer, with a focus and faith on becoming more than a national recording artist but an overall businessman and entrepreneur who, one day, would be in a position to help someone else reach their dream through the entertainment business. In 2021, he came out with last single which was called '150' featuring Alexis Renee. His new single "Run it Back"  also featuring Alexis Renee is the follow up single to '150' which won song of the year at the Atlanta Music Awards.
He subsequently entered his first partnership with his brother, Chop Balboa, who formed a duo, Sav Squad in 2010. His first project, titled 24k, was set and released in 2015. He later struck gold by teaming up with national recording artist Sha Sha Jones and Cutta Classic where they later released his first official single 'Came To Turn up' which is available on Apple Music, Google Play, and Spotify.
Then, with his next single RUDE BOY, the lead single from his 24k Everything EP, which received national notice, 24k A.Stall demonstrated that he had a distinct sound, which he describes as "fun and lively." I create high-energy music that makes you feel fantastic. 24k A.Stall has been compared to heavy hitters such as Jeezy, Yo Gotti, and T.I., to name a few, and has stated that Diddy, Kanye West, Meek Mill, and T.I. are his biggest influences. He has always looked up to Diddy, saying "he gives me that never settle, never get comfortable, there is always more work" spirit.
He started doing music in 2013 and has tried to collaborate with all kinds of artists from all different types of genres. Milestones he has achieved include performing at multiple arenas, and receiving multiple artist of the year and song of the year awards. His future plans look forward to transitioning into acting, however, short term goals are to perform at music festivals across the country.
© 2022, Tedfuel. All rights reserved.