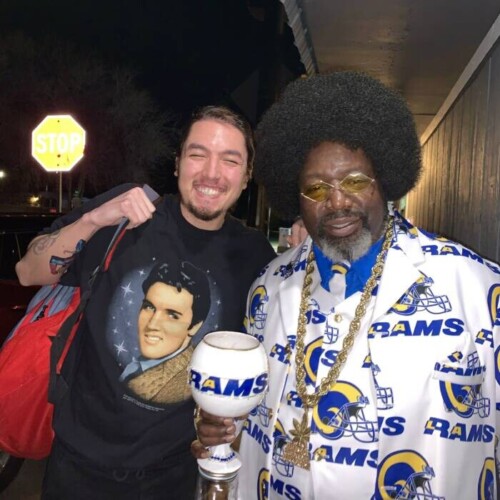 Distinct sounding artist who has been a rising talent coming from Salt Lake City, Utah who goes by the artist name of J.T. Hiskey, has taken the time to announce his newest single which is titled Beverly Hillz, which will be his newest and latest hip-hop song which features one of Hip-Hops most legendary artist, Afroman. Afroman is best known for his hit songs "Because I Got High" and "Colt 45" which both bring fun and catchy lyrics to the table. This song will have a mixture of a G-Funk style flavor, with both J.T. Hiskey and Afroman's fun and outgoing personalities involved. Produced and mixed by Gregory Goose, the track is set to debut on Snoop Doggs very own radio station "Cadilacc Music" with Daddy V, which you can listen to online or through your vehicles radio speakers. After the two recently embarked on a tour together playing in many different states and cities, fans on both sides are eager to hear what they have cooked up in the studio together. The single has yet to have a release date attached but be sure to expect it to be released very soon.
Find out more about J.T. Hiskey:
© 2022, Tedfuel. All rights reserved.