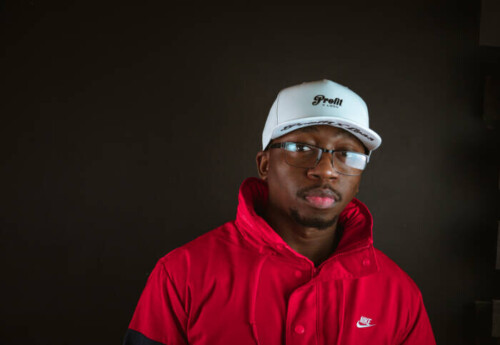 Kevin Gani, a prestigious artist, and overall musician sat down with us to talk about upcoming projects and business ventures.
Bongani Gaone Sehunelo, better known as Kevin Gani, is a prestigious international musician who's worked with some of the most prominent U.K chart-topping artists. He started his profession as a record producer in the United Kingdom, going further to discover his supplementary musical passion in the world of sound design and scoring.
Kevin was born in Orapa, Botswana on the 21st of March 1993 and moved to Kansas City, United States at an early age, where he spent most of his childhood prior to moving to the United Kingdom to undertake both his Undergrad and Master's Degrees. He eventually found his love for music and soon started his journey down the path of music production.
The 29-year-old, all-around musician is currently not just progressing on the path of music but is also working towards helping others accomplish their goals within the U.K music scene. Kevin is also a Co-owner of the 2021 Forbes featured super-premium vodka brand known as Kamo Vodka, offering a variety of amazing flavors. His company has also established "Kamo Give Back", an initiative, as the name suggests, giving a percentage of money from sales to selected U.K based charities to help the less fortunate.
On Top Of His Game
Although the musician has worked on multiple hit songs, he still works hard to grow his fanbase and spread his unique sound as far as he can, currently heavily influenced by the "OVO sound". His work ethic is second to none constantly putting his passion over everything. The musician has multiple unreleased songs that are planned to be incrementally released later this year through all musical platforms, some of which have been creatively selected to be part of his upcoming album entitled "Jupiter Rising".
Kevin Gani is thrilled to share his upcoming music compilation with the world, for now, you can listen to his latest work featuring the U.K legend Bugzy Malone:
https://www.youtube.com/playlist?list=PLgdOuuGLKGsVMBGiGMtDf3H3RXPqWkxst
Keep up with Kevin Gani on all platforms including:
Instagram: @kevinGani
Facebook Profile:  @IamKevinGani
Facebook Page: kevingani.production/
Twitter: @Kevinganimusic
Website: http://www.kevingani.com
© 2022, Tedfuel. All rights reserved.