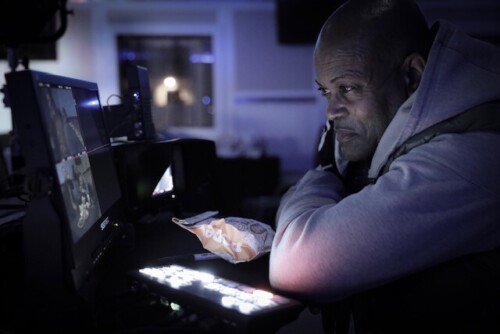 Born in Haiti and grew up in Boston before relocating to New York. The creator, writer, producer, and director Luc Stephen sprang to fame in 2007 thanks to his work on the groundbreaking series American Gangster on B.E.T. He first became interested in movies there. As a result of his self-education via YouTube, he established Second Chance Enterprises as a production firm in 2012. The first film series he made, "Prey Before You Eat," exploded in popularity in 2016. Part 2 was released 90 days later, and from there, things really took off. Furthermore, he developed the script for the critically acclaimed short film "Circles."
When he was chosen to direct LL Bean's "Growing In Newark" short documentary in 2021, his career took off like a rocket. Soon after, Rip Michael's TV show "Urban Eats Where Treats" premiered on Kevin Hart's LOL Network, and Luc served as production manager for two episodes. Better Than My Last, starring Hassan Johnson, was Luc's next film as a producer. The film follows an credit card fraud ring base out of Brooklyn. US vs. Kenneth "Supreme" McGriff is the subject of "Witness For The Defence," a documentary that Mike Tyson, Irv Gotti, and Michael Payton executive produced.
Last but not least, in the psychological thriller SIN, Louis Gossett Jr., who has won several academy awards, portrays a unique character named Elijah. Although he is visually impaired, Elijah, a portrait painter, has keen insight and is able to portray the reality. The protagonist of the movie Sin is a single mother with a drug abuse problem who is in a dangerous relationship and must get out of it before it kills her. In late 2022 or early 2023, you may expect to see them completed.
This emerging manufacturer has excellent prospects for the future. Luc adds, "I keep myself motivated by telling myself I'm only getting started, and by keeping a humble mindset." His previous films are widely available on several popular streaming services thanks to the distribution efforts of Dame Dash Studios, Homestead Entertainment, and Indie Rights. For the record, Luc has contributed to 18 different endeavors so far. An inspirational saying that holds special meaning for Luc is, "Find something you love to do, turn it into a business, and you'll never work another day in your life."
IMDb
https://pro.imdb.com/name/nm2932250?s=8ec199cf-957a-309d-98ec-68454fecce05&site_preference=normal
Social Media
© 2022, Tedfuel. All rights reserved.