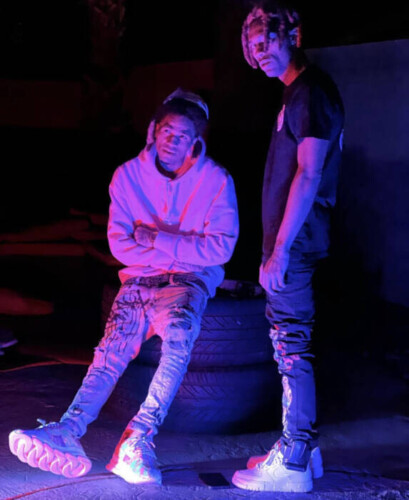 May 2022 – Its Just Muzik is a record label with a focus on helping artists achieve their goals and reach a broader audience. This is exactly what happened when they signed Trippa Fien and Slim EBK, two rappers who take on the genre with a whole new attitude and loads of personality. Recently, both of them managed to hit the Top 200 charts on I-Tunes. Trippa Fien reached the 12th spot with its groundbreaking single, "Hey You." The song has a very energetic and uplifting attitude, which immediately sets the bar higher with its excellent production flow and dynamic range. In addition, the track's music video has a really edgy attitude, which suits the energy of the artist's delivery and personality: it undoubtedly helped the song move further as well!
Meanwhile, Slim EBK also achieved a massive milestone, reaching the 22nd spot with his tune "Granny House." This track features a more old-school approach, channeling the golden age of hip-hop, but within a more modern work frame. The song also comes with a matching music video, directed by @AMarioFilm. The clip matches the raw dynamic power of the song and Slim EBK's in-your-face attitude to the mic!
Both songs are incredibly well-produced, and more importantly, they actually showcase the incredibly diverse range of music featured on the Its Just Muzik rooster. The label showcase its ability to spot talent and truly understand when artists are going to be able to nail it. In this case, they help Slim and Trippa climb the hill and get the music to where it really deserves to be.
These are exciting times for these two artists, who have been able to consistently set the bar higher and appeal to new listeners with their music. The future ahead is very bright for these two Its Just Muzik label mates, and they are planning on topping off their success with more music on the way!
Find out more and listen.
https://open.spotify.com/track/4MSFyeF3ggTrTbReVt7LLh?si=1a68de30647043ee
https://open.spotify.com/track/0RGGB7LShxQTfPoXncUKMc?si=d9004bf6bebe4cf8
© 2022, Tedfuel. All rights reserved.