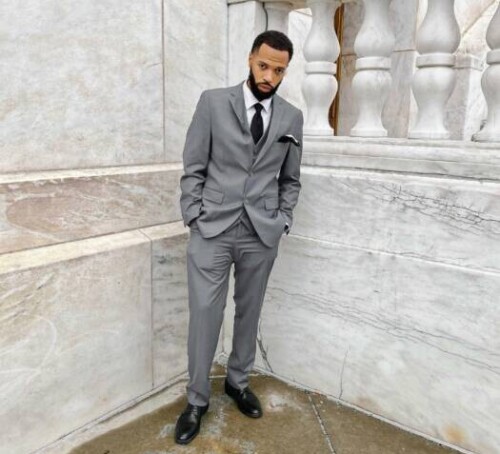 Dennis Belton Jr. is the Creative Director, Photographer & Brand Specialist for Belton Media Group. He also just launched his new athletic wear and lifestyle brand, Goated Forever. Dennis is from Detroit, MI where he started his career in photography.
Dennis' biggest inspirations are his family, his city, and the goats that came before him – Michael Jackson and Kobe Bryant. "Goated Forever is my classic music album if I had to put it like that" says Dennis. Even through setbacks and obstacles, he persists by trying to find balance and staying creative while he is hurting. 
Goated Forever is getting ready to launch their summer/fall campaign where customers can expect more storytelling and quality clothes. Dennis is always keeping his finger on the pulse by collaborating with popular influencers on social media, such as Demetrius Harmon and BBY_Cai (Caitlyn Mwenifumbo) to name a few. These influencers gave Goated Forever solid credibility during their initial launch.
We asked Dennis who he would collaborate with if given the chance, "Nike, LeBron, Drake and Jordan, it doesn't get more Goated Forever than that".
Goated Forever features brother and sister models, Nyapini James represented by Citizen Agency and Belton Media Group, along with her brother Nyong James. All photography is done by Belton Media Group. 
Keep up with Dennis and Goated Forever by following them on Instagram, Facebook, and Twitter. You can also check out their website at goatedforever.com.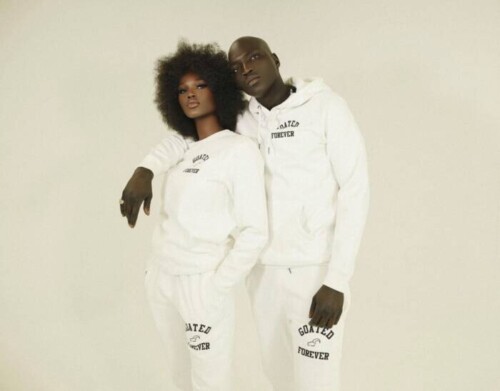 © 2022, Eros Entertainment. All rights reserved.