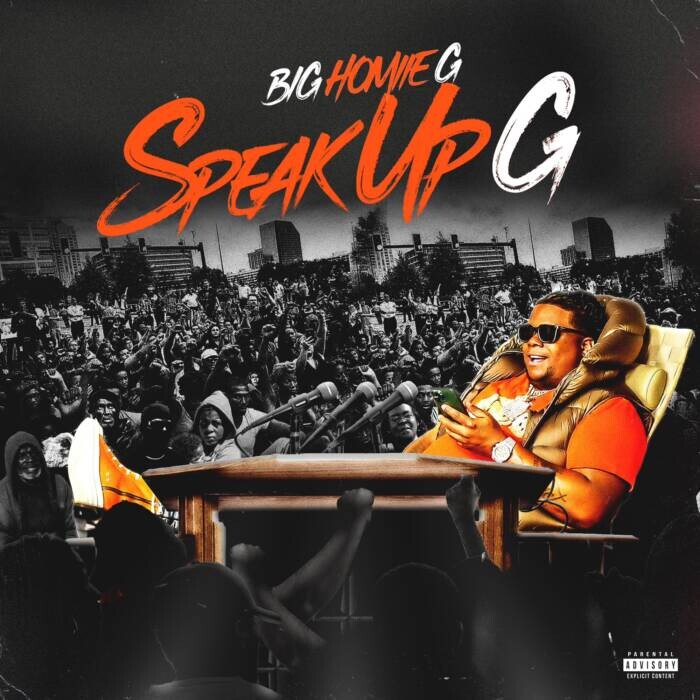 Memphis is currently one of the biggest trending cities when it comes to hip-hop music, and today, South Memphis native Big Homiie G releases his highly-anticipated album Speak Up G via NLess Entertainment/Bread Gang. The NLess signee/Bread Gang co-owner is surely setting himself up for an abundant new year, entering the fourth quarter of 2022 with a stellar 19-track collective. Speak Up G has special features from fan-favorites like EST Gee, Real Boston Richey, and Finesse2Tymes. The new album is the first full body of work Big Homiie G fans have seen since his 2020 mixtape release, Big Homiie Status 2 – and the excitement is explosive. 
Preceding the official release of Speak Up G, fans were luckily gifted a few treats from the tracklist, like "Who Got It" ft. Finesse2Tymes, "WTF Is Dodges", and "No Assist". All three records were also released with official videos via Youtube, garnering close to 4 million views and counting. Big Homiie G is no stranger to the spotlight, releasing bubbling singles and visuals throughout the last handful of years, – but Speak Up G is definitely the cream of the crop.
"This project is really for my fans. I feel like I owe them so much more music and Speak Up G is just the beginning." – Big Homiie G
Be sure to stream Speak Up G below:
Some more heat:
© 2022, alanna. All rights reserved.