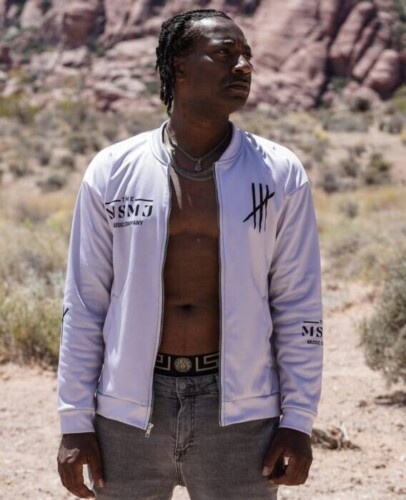 400's "I Can Be Famous" featuring Rylee Evans is better than caffeine. Don't listen to this song before going to bed because you will not sleep at all after listening to "I Can Be Famous." That's right; the high-octane single is an adrenaline rush on steroids. With that said, 400 and Rylee Evans go crazy on the track. With their super hot performances, the two elevate the blazing production to another level. Not to mention, the lyrics are intense, relevant and inspiring. So, if you are chasing a dream but feel like giving up, play this song because the Cleveland native has the motivation you need.
THE MUSIC VIDEO BEGINS:
The music video begins with what seems like a Hollywood movie shot in a rural town. It starts with outdoor shots of cars speeding down a highway and people at a gas station. However, it is a trick because at the 01:10 mark, the video does a 180 degree turn. The video then uses bright lights, aerial shots, and a few props to kick it into high gear. While it is a performance video, there is some acting in it. In post-production, the video editor uses different editing styles to make it more exciting. At the end of the day, you have a high-quality video that you'll want to watch repeatedly. You can stream the song and music video right now via Youtube and all other streaming platforms.
For more information on 400 Visit: www.Its400.com Follow 400 on Instagram
@its400
Watch 400 on Youtube
www.youtube.com/c/its400
© 2022, Tedfuel. All rights reserved.