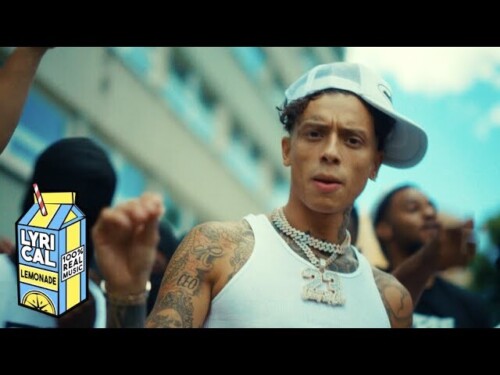 Central Cee released his most recent mixtape 23 in February. There were 15 tracks on the project, including contributions from his younger brother Freeze Corleone for the standout track "Eurovision" as well as Morad, Beny, Jr., Baby Gang, A2anti, Ashe 22, Rondodasosa. On Thursday (July 21), Cee released a new single, "Doja," his first after 23's release. In addition to being named after an American celebrity, the track features production from WhYJay and LiTek, as well as some of the London star's more contentious subject matter:
Cole Bennett and Lyrical Lemonade have created the accompanying video for "Doja." He shows off a line of high-end whips during the daytime and his crew on the block at nighttime.
According to a recent Rolling Stone interview, Central Cee plans to break into the American music mainstream.
"We are planning to do so." However, I am not sure how to go about it. Right now, we are almost at the planning stage. In spite of the fact that I could jump at a lot of features, I'm sure there's a lot of people out there that want to work on it, it's just a matter of making the appropriate decision there. What I need to do is make a flawless move. I'm just waiting on that right thing."
© 2022, Derek Charles. All rights reserved.