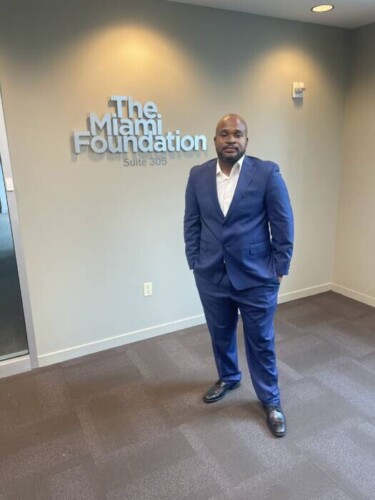 Miami Ent is a top agency majoring in artist management, record label, promoter, travel agent, booking agents, and more. The agency is also involved in car, truck, and yacht rental. Andre Lorquet  is the CEO of Miami Ent. Andre is already making scenes in the industry with his deep network of connections. Although the entertainment industry is congested and challenging, Miami Ent stands above the rest because you can access anyone and everything you need. This ranges from celebrities to equipment for rental and access to the top places in the country. If you're looking for an agency that cares about your problems, Miami Ent is the perfect solution.
With the rapid growth in the entertainment industry, Miami Ent will ensure you get the best service. Coordinating an event to bring people together takes months of preparation and a deep network of professionals. Andre delivers on both. He already has a couple of notable achievements and is focused on gaining more. One such achievement is the successful South Florida concerts and club events. Miami Ent organizes these hot and fully-attended events in South Florida clubs. Miami Ent is also the team behind the Street Team promotion. These successes are in addition to its excellent network of access to the top names in the entertainment industry.
If you need a truck for your music video, a yacht for your leisure, or exotic rides to cruise in, Miami Ent has it all. Another addition to its list of franchises is real estate. Miami Ent will provide you with the best real estate in the country. Whether you need houses for sale or rental, Miami Ent offers something to suit your taste. Besides being a promoter and CEO, Andre is also your perfect tax accountant, saving you the hassle of preparing your own taxes.
The entertainment industry is notorious for its numerous challenges. These include scandals from big names, poor representation, clients not delivering their end of the deal to agencies, and more. Andre Lorquet has also had his share of such challenges in the industry. One of the most significant challenges was being crowned the world's most hated promoter. However, this was because of his drive to ensure everything is covered and done perfectly and is part of his superior level of service.
Andre is focused on making Miami Ent the world's biggest booking agency and promoter. He believes all it takes is hard work, determination, dedication, and client trust. He's ready to turn Miami Ent into a worldwide name in a few years. Keeping God first in everything you do is Andre's most important advice. He notes that everything will be okay when you trust in God and keep him in front of everything you do. This is in addition to not giving up despite how rough the path gets.
Despite being crowned the world's most hated promoter, Andre is a household name in the entertainment industry. To him, challenges are a stepping stone, a foundation to emerge stronger and better.
© 2022, Brxton. All rights reserved.