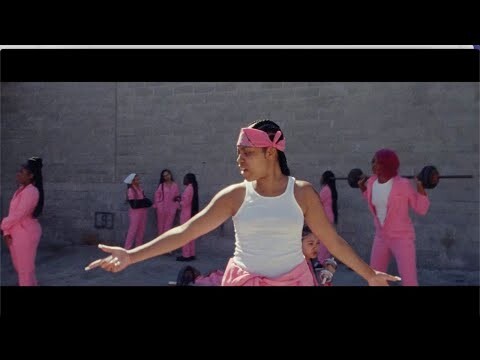 Bursting out of Harlem with bottomless bars, rapper Antha Pantha has no patience for fakeness. Making a ferocious first impression with her impressive debut single, the "Scrilla Hill" native shares "Real B*tches." Announcing herself with a fierce growl before launching into her first verse, Antha Pantha dazzles with an animated delivery over triumphant horns and fast-paced 808s, alternating between clipped cadences and sly melodies to create her new anthem. Produced by NYC beatmakers Tweek Tune (Fivio Foreign, Lil TJay, A$AP Ferg) and LaChaleur (A$AP Ferg, Famous Dex), the new song is an ode to supreme self-confidence, as Antha implores listeners to stay true to themselves and elucidate what it means to be a "real ass b*tch": "I only wear makeup at a photoshoot/Cause Ion need that sh*t just to look cute/A real pretty b*tch every day I wake up/It's too hot for that sh*t it's 'bout to cake up."
In the video, directed by ICE STUDIOS, Antha proves that she can command any situation with her forceful personality. The clip opens with the New York native portraying a convict, as she recruits a loyal crew of pink jumpsuit-clad inmates in the prison yard. In other scenes, Antha leads a gathering of ATVs in her native Harlem, with assistance from A$AP Ferg, who makes a cameo. No matter the scenario, Antha's personality shines through as she enthusiastically delivers her verses.
"'Real B*tches' is an anthem for women embracing the perfection of not being perfect while not giving a f*ck because you're secure in who you are and what you stand for," says Antha Pantha.
Obsessed with music, theater, and dance since she was a child, Antha made waves in Harlem with her outsized personality and undeniable talent. Her magnetic qualities attracted the attention of A$AP Ferg, a childhood friend of hers, who quickly became a close collaborator. Antha first earned mainstream attention in 2019 when she appeared on songs from Ferg's Floor Seats series of EPs, most notably on the buzzing single "Wigs," which also featured City Girls. In 2020, Antha went toe-to-toe with Ferg once again on the Hit-Boy-produced "Mask." 
With "Real B*tches," Antha Pantha announces herself as a prodigious talent that deserves attention. Stay tuned for much more in 2023.
© 2022, Seth "Digital Crates" Barmash. All rights reserved.