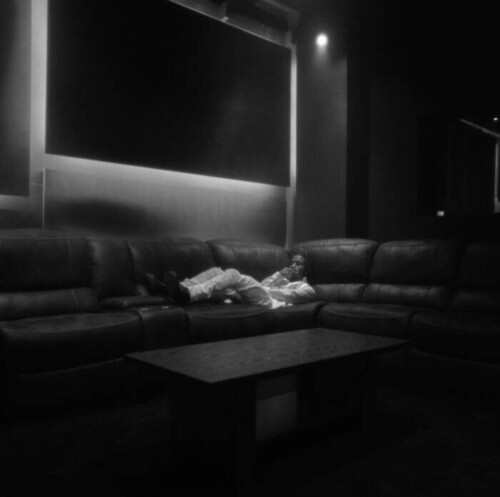 There's another growing buzz in the City of Los Angeles home of "The Artist", Jinny. With industry eyes wide for talent , there's one artist in particular garnering a lot of attention. Jinny is quickly emerging as  a versatile Hip-Hop lyricist , has displayed top tier lyrical ability , melodies and flows on top of witty metaphors .  Expecting nothing short of legendary Hip-Hop status, I think Jinny is definitely one to watch.His Latest releases "Ok Cool" and "Doe" were heavily Chief Keef influenced mostly due to the beats He choses for those particular songs but besides that he usually finds inspiration from his own swag and intuition when he let himself flows in the recording booth. His music is unique for many reasons all the way from his beat selection to the flows he chooses on each track. He knows that there's not many artists as versatile as him.
He has always been a deep thinker and found it easy for himself to express himself with music a lot, so he thinks his emotions are his biggest inspiration to what he writes. Whenever he feels a certain type of way and wants to get something off his chest it's a pretty good indicator he should be recording a song at that moment because he likes to keep his music raw and genuine.
Outside of making music he has a huge passion for cinematography and love shooting videos, thankfully, that goes hand in hand with shooting music videos and allows him to incorporate his directing skills whenever he is. He thinks this is important because he feels like many artists have trouble illustrating the vision they have with songs when too many people are involved, so for him being multi-talented is definitely a blessing.
Right now you can find music on all digital streaming platforms and YouTube to watch his videos.
IG @jinny •
© 2022, Leonard Magazine. All rights reserved.