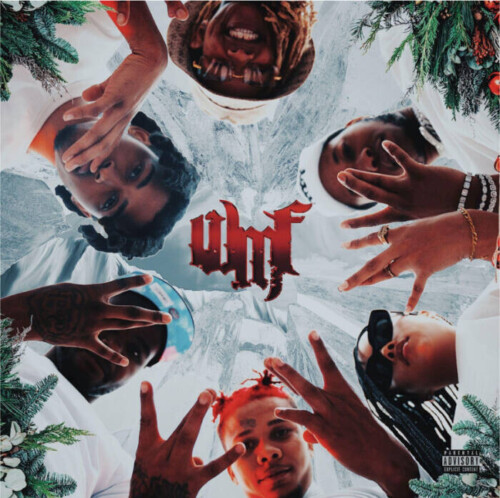 Today, multiplatinum powerhouse producer ATL Jacob and his Wicked Money Family artists slide down the chimney with their debut holiday album, Wicked Money Family Christmas, out now via Wicked Money Family/Republic Records. This seasonal offering is the first release from ATL Jacob's independent label, and serves as an introduction to some of the artists on the roster.
Fittingly, ATL Jacob introduces a tradition of his own with the first single "Every Christmas." Getting into the spirit of the season, its 808s gallop like reindeer underneath a gift of a chorus (that keeps on giving) as he declares, "I feel like I'm Santa every Christmas. Rappers add me to their list they get to saving their careers." Meanwhile, the accompanying video pops off as a holiday blockbuster in its own right. In addition to showcasing ATL Jacob's own mic prowess, the album spotlights his artists Skrew Davinchii's quotable wish list "This Year For Christmas" as well as Serayah's instantly irresistible "Present for Me." It tells different kinds of Christmas stories, unwrapping songs about everything from remembering incarcerated loved ones during the holiday season to life before fame and falling in love.
Wicked Money Family Holiday just hints at the dynamic and diverse power of Wicked Money Family and positions this cohort for a MASSIVE 2023. ATL Jacob co-founded Wicked Money Family with Iren "IG" Golder during 2019. The roster already boasts Serayah, Skrew Davinchii, Marcoo5k, and Slum God to name a few.
ATL Jacob has quietly become one of the game's most dynamic, diverse, and dominant producers. As of May 2022 he reached #1 on the Hot 100 Producers chart and peaked at #2 on the Hot 100 Songwriters chart. He also garnered "Top Producer" from BMI in 2021 in addition to picking up a nomination for "Producer of the Year" at the BET Hip-Hop Awards this year, helming some of the biggest bangers of the year a la "Wait For U" [feat. Tems] by Future and Drake and "Super Gremlin" by Kodak Black. His discography spans chart-topping #1 albums and multiplatinum smashes for the likes of Future, Kanye West, Drake, Moneybagg Yo, Kodak Black, Roddy Ricch, and more. His imprint can be heard on Future's blockbuster I NEVER LIKED YOU, which has dominated 2022 as the year's biggest rap album. He launched Wicked Money Family with the mission to provide a platform for trailblazing talent.
 Stay tuned for more soon.
© 2022, Seth "Digital Crates" Barmash. All rights reserved.