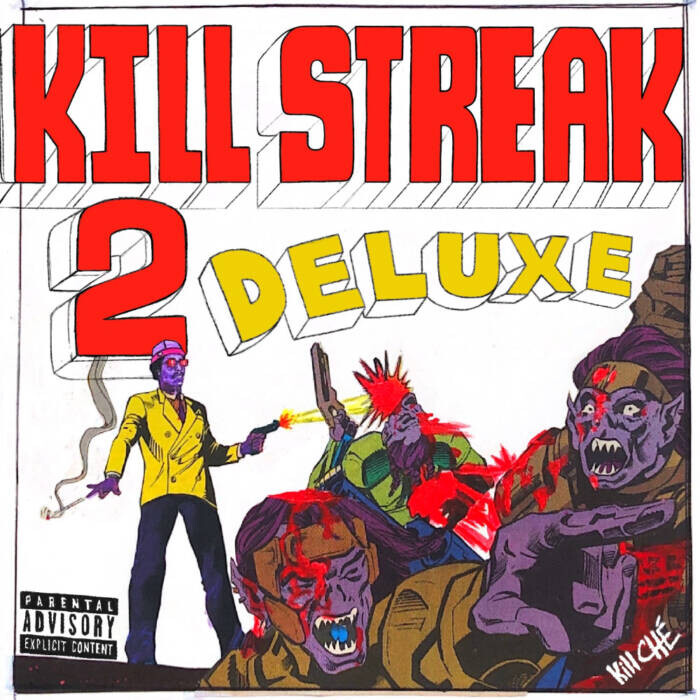 Tony Shhnow, a staple in Atlanta's underground hip-hop scene, has just shared his newest mixtape Kill Streak 2 (Deluxe) and a music video for the track "Slow Crash". The 12-track project is a superb showing from Tony Shhnow, featuring a montage of jazzy beats, snappy flows, and sharp lyricism, along with constant DJ drops and Halo "kill streak" sound effects that are reminiscent of the mixtape era of hip-hop's past. The versatility of Tony's style has always been an integral aspect of his artistry, and on Kill Streak 2 (Deluxe), Tony produces some of the most eclectic sounds of his career. Although he's known for utilizing the "plugg" sound, Tony shows just how expansive his musical reach is on this tape, grabbing influences from all corners of hip-hop and cultivating them into one project. "Slow Crash" is a flawless exhibition of Tony's sheer rapping ability, with his unceasing flow fitting perfectly atop the lofty and layered production, all of which are amplified by the accompanying VHS-style visuals. On tracks like "Sometimes", a flip of the famed SWV track "Rain", Tony raps seamlessly over a soulful instrumental, profoundly reflecting on the trial and tribulations of his life. Kill Streak 2 (Deluxe) is an undeniable demonstration of how finely-tuned Tony Shhnow's rapping is, and a testament to how effortlessly he can jump from style-to-style and bring the same creativity and precision to whatever sound he's inspired by.
If 2021 taught us anything, it's that trying to keep up with Tony Shhnow is impossible. In the span of 12 months, Tony dropped a whopping 6 successful projects, a feat that has truly separated him from the pack. Through the projects he dropped last year, including 48 Laws of Power, 48 Laws of Flower 2 (Art of Production), Authentic Goods, RPS N PLAN BS ll with 10kDunkin, Dis Should Hold You Over 2 and now starting off 2022 with Kill Streak 2 (Deluxe), Tony has been releasing music in the vein of Atlanta's trap superstars of the 2010s and has no plans on stopping. Through his gripping visuals and non-stop work ethic, Tony has solidified himself in the next generation of Atlanta artists poised for stardom.
Instagram | YouTube | Spotify | Soundcloud
© 2022, Seth "Digital Crates" Barmash. All rights reserved.