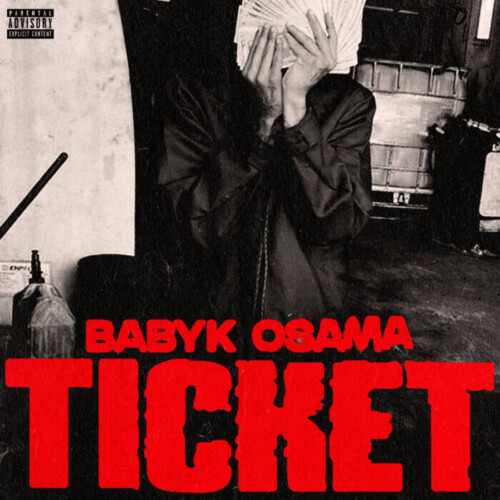 The rising Jacksonville rapper BabyK Osama has just shared his new single and video "Ticket" via Simple Stupid/ Geffen Records. The fiery track features BabyK's spitfire flow and straightforward wordplay over a feverish instrumental. On "Ticket", BabyK's quintessential Jacksonville style meshes entirely with his neck-snapping delivery and menacing presence to create a thrilling offering. The video for the single displays BabyK surrounded by lavish cars and parading around a low-lit kitchen performing the exhilarating song. BabyK Osama continues to leave his mark in Jacksonville, a blossoming region in Florida's hip-hop scene, with the standout release of "Ticket".
At only 19 years old, BabyK Osama has captured fans with his vivid imagery, passionate vocals, and consistent releases. BabyK grew up on artists like J.Cole & Kendrick Lamar, but his influence also draws from the likes of Kodak Black and Lil Durk. He first started to take rapping seriously while he was locked up, spending most of his time in jail writing. After he was released, BabyK Osama dropped his head-spinning single "Michael Phelps Son" which was subsequently released on his 2021 mixtape, Judgement. He continued dropping new music at a steady pace through 2021 before following up with his next tape BabyK 2, in early 2022, featuring the notable single "No Drive By's". On the heels of his recently released project Genesis, BabyK is already plotting his next move. "I just know I can get better. Each tape, once something out, I just be like, 'Okay…Onto the next one.' Tracks like "Dirty Dancing" and "Ms. Stacy" portray the talent of a preternaturally gifted MC and hitmaker, but BabyK has been working towards this point with a relentless determination, which is why he knows he's going to get even better, despite everything he's accomplished thus far.
© 2022, Seth "Digital Crates" Barmash. All rights reserved.