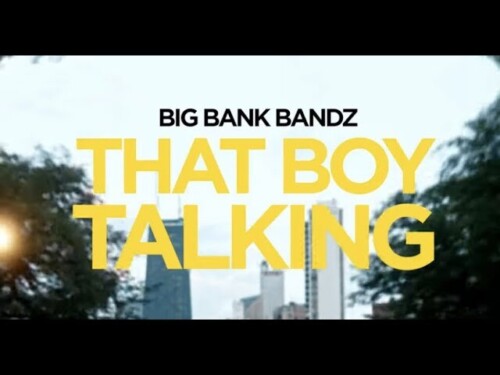 Today, bubbling Chicago artist BigBankBandz releases his new single "That Boy Talking" which is available now on all digital streaming platforms. Big Bank Bandz entered the summer with his runaway hit "Bloody Tears" featuring G Herbo, and now he's closing out with "That Boy Talking" to keep the tone set. The track has also been paired with an official visual to match, providing fans and newcomers double the content. Racking up millions of views across the board to-date, Big Bank Bandz is organically building his fanbase, and "That Boy Talking" is just one of many examples of why they stick.
The upbeat, hardhitting track perfectly showcases Big Bank Bandz raw talent, and creative flows. The rising star is prepared to have his break-out-moment, and it's clear at this pace that the big break is near. The official visual is also full of vibes, with its opening visual showing Big Bank Bandz in a drop top turning up, and several other creative scenes that fit the aesthetic of the single. For those new to Big Bank Bandz, "That Boy Talking" is surely a great first impression. Be sure to stream the official visual below:
© 2022, alanna. All rights reserved.