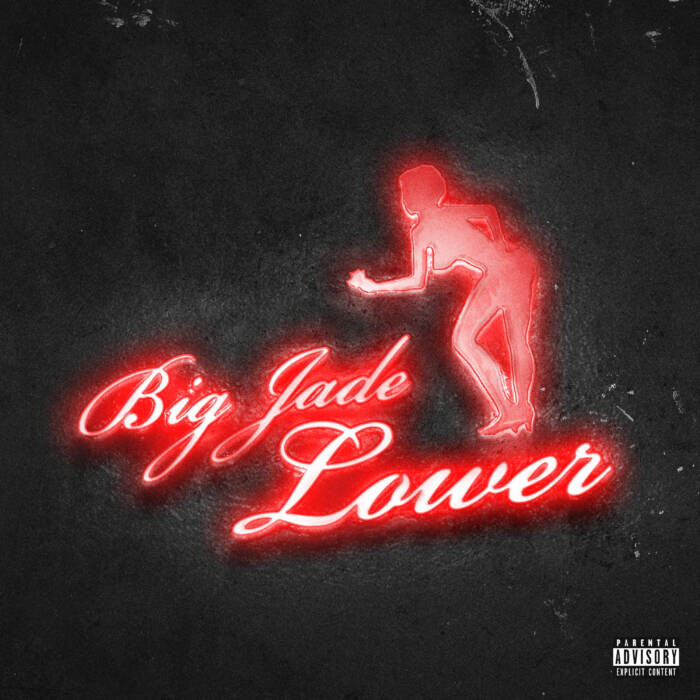 Big Jade is Texas to the T, and she continues to show off her larger than life personality and raw talent on her new video single, "Lower" which dropped today. Blessed with DJ Chose's subsonic bass and skull-shaking snares, Jade twirls a new tune for the twerkers, urging clubgoers and rap fans alike to get as low as they can while spitting bars: "Don't need a n****, I get money I get bread/It ain't no pressure, b*tch, I said what I said." Directed by Dang Films, the video for "Lower" takes inspiration from The Players Club, one of Jade's favorite films. In the video, Jade takes the role of both Dolla Bill (famously played by Bernie Mac) and Diamond (originally played by Lisa Kaye), showing all sides of her personality as she directs the turn-up at her local strip club.
"Lower" is the Beaumont native's second release of 2022, following "Eat," an expansive collaboration with Houston legend Z-Ro. "Eat" arrived after a red-hot 2021 that established her as one of the most promising emcees in the South. Jade's breakout year started with the release of her debut album Pressure, available everywhere via Alamo Records. Pressure rolls out the red carpet for a series of guests from the Lone Star State, including, Erica Banks, Queendom Come, and OMB Bloodbath, a group of Houston and Dallas rappers giving the co-sign to the talented Beaumont native. The rapper's standout 2021 continued with Jade Wins, a Mortal Kombat-referencing mixtape that features fiery freestyles atop iconic rap beats, proving that the Pride of Beaumont, TX can eat your favorite rapper for breakfast.
© 2022, Seth Barmash. All rights reserved.