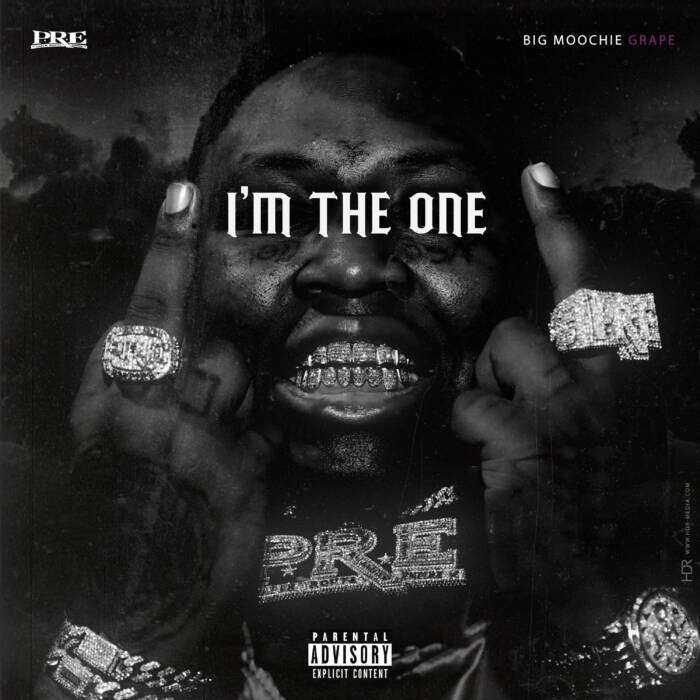 Coming out of East Memphis with a chip on his shoulder, Big Moochie Grape thrills listeners with flashy flexes and tongue-twisting flows. Proudly standing up for his hometown as he revels in his new life as a Paper Route Empire rising star, Big Moochie Grape announces East Haiti Baby, his next mixtape. Aided by signature Tennessee-style production from Bandplay and others, East Haiti Baby chronicles Moochie's rise from the trap to the top, showcasing the street acumen and sly grin that endeared him to Young Dolph, who handpicked him for his label. Continuing a dominant year for Paper Route Empire as they honor Dolph's legacy, East Haiti Baby arrives on May 27th via Paper Route Empire.
Along with the announcement of the tape, Moochie shares "I'm The One," his new video single. Arriving in the wake of "In Dolph We Trust" (1.3 million views), the PRE signee's contribution to the Paper Route Empire Presents: Long Live Dolph compilation tape, "I'm The One" marks Moochie's first single from the upcoming East Haiti Baby. Though the East Memphis rapper needs no introduction, the explosive track sees Moochie reminding fans, critics, and opps who he is and what he's capable of in his own inventive grammar: "Saw your b**** and now she tooken, she call me good lookin'." In the video, Moochie heads to the ink shop to get a new tat before crashing at his crib with a trip of the city's baddest. Even amidst his high-flying lifestyle, Moochie still finds time to take advice from his grandma.
With East Haiti Baby on the way, Big Moochie Grape is determined to hit it big and keep Paper Route Empire's winning streak going. Stay tuned for more in the coming weeks.
© 2022, Seth Barmash. All rights reserved.