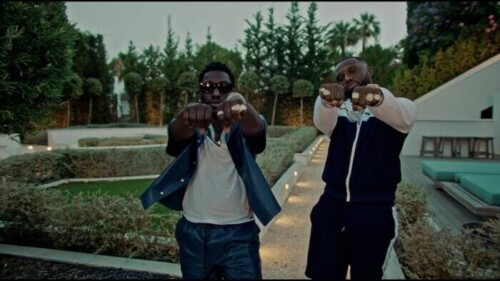 The last few months have seen Headie One branching out into international territory by collaborating with Gazo and Luciano for "Cloud" and "22 Carats," in that order. In addition, he released "Bigger Than Life," a collaboration with Dutch artist Frenna, this past week. It is on this Spanker-produced offering that Headie raps about street life and his current lifestyle as a high-end individual:
Featuring shots of Headie One and Frenna living life on a yacht with their crew, the accompanying video for "Bigger Than Life" was directed by Jonas Beck. It is also possible to see the two perform under fireworks and host a pool party with women who are extremely beautiful.
In 2018, Headie One released Too Loyal for My Own Good, a 13-song album featuring the well-received singles "2 Chains" and "Beggars Can't Be Choosers." Headie One released his debut LP Edna in 2020, featuring collaborations from AJ Tracey, M Huncho, Skepta, Stormzy, Future, Young Adz, Drake, Young T & Bugsey, and more. As a result of that project, Headie was able to reach number one on the UK Albums chart, and the album has since reached Silver status. It took London star Edna months to update the album with a deluxe edition, bringing the total track count to 28.
© 2022, Derek Charles. All rights reserved.