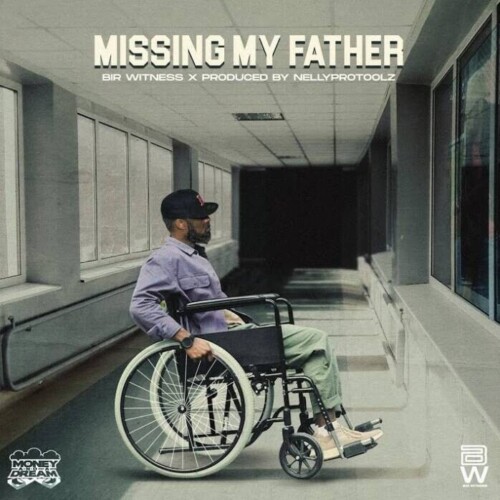 Bir Witness drops an anthem called "Missing My Father" online everywhere now. The heartfelt hip-hop song was produced by NellyProtoolz and features BirWitness's signature sound. He blends lyricism and wit with truthful bars and intense delivery. The song is emotional but strong and a perfect addition to his growing catalog. Along with dropping this song Bir Witness recently did an exclusive Q&A for HipHopSince1987.
For the people that don't know you, tell them your name and where you're from.
My name is Bir Witness. I'm from Boston, Massachusetts
How did you come up with your name?
My parents named me after an Indian poet KABIR but I was always known as Bir when I was running around starting trouble in my early twenties. I wanted a longer name so I added Witness to represent everything I've seen and been through at an early age in my life and that's when I started writing my first album "Perfection".
What first got you into music?
I was always into how everything worked in the music business because it was fun and creative even conducting business and studying Hip Hop Magazines. I would literally read the magazines from front to back, every section, I brought equipment, made beats, and got to work with my own material and everybody who was DOPE in my neighborhood
Who inspired you musically?
My Father sat me down in his car and played Dr.Dre's Chronic 2001 from beginning to end and we even watched The Up and Smoke Tour. This made my creativity go through the roof and Dre has been inspiring me for years, even when he mentions Detox because getting to a level where everybody anticipates your music for years is Huge. I like Big Records and Major Moves. Big Money Talk and The Biggest Flex is Putting GOD First. That's My Biggest Inspiration !!
How would you describe your music?
I make music keeping in mind I'm representing GOD and I speak from experience. I've witnessed a lot and been through a lot. I am Bir Witness for a reason. My life journey defines that and I always express what I'm going through every album and short album release. I really believe this is why I was able to get exposure on major hip hop blogs 12yrs ago up until now because I'm easy to understand, you feel it, you get it, and it was pitched by DJ Young Legend.
What separates you from other artists?
My work ethic is insane and always has been. I'm the rapper guy that has respect for his consistency and drive, and I do everything effortlessly. This is not hard for me. I can roll out of bed and make a hit record. I don't need the fly outfit, big studio, or jewelry, all I need is GOD and I'm running off that Confidence plus most artists aren't evolved enough to sound this positive and aren't good enough to still be relevant after rapping for 21yrs nonstop or creative enough to make a "Church On Wheels" for the streets sound like gangsta rap but the only leader of my crew is Jesus.
What keeps you motivated?
Knowing I Mastered Rap And My Talent, Experience, And Drive Is Not Only Undeniable But Unstoppable In Every Barbershop, Hottest Rapper From New York's Mouth, Legendary DJ Checking For Me, Legendary Rapper I Wanted To Be Impactful Like, Westcoast Legends, Big Time Producers, Licencing Deals, Distribution Deals, Major Exposure, Crowd Reaction, Real Fans And Supporters And I Will Always Have The Respect, Love, And Brilliance I Continue To Bring To This World. How Can I Not Stay Motivated?!
What is one of your favorite music moments?
Busta Rhymes blazing up a cigar to my music and filling the whole studio with smoke as he bobs his head and then tells me I'm on to Something and To Keep Going!
What's next?
My Album "KABIR" is coming…I'm dropping another single real soon…I'm producing for some DOPE artists from Massachusetts and I married my favorite female Christian Rapper Justified No More Lies We are Always In The Studio Making DOPE Music Keeping GOD First.
© 2022, Seth "Digital Crates" Barmash. All rights reserved.