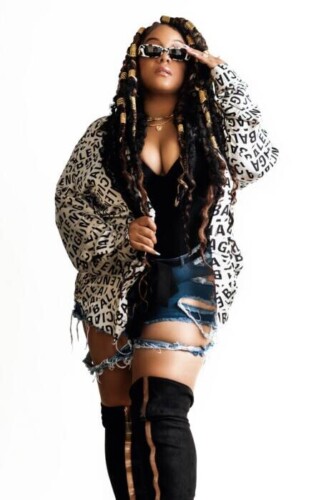 If you look up "most hated dubstep artist" in the EDM dictionary, you'll most likely see a picture of Bobby Blakdout…with his tongue sticking out.
He recently turned heads when teaming up with former Death Row Records Artist, SKG (Helecia Choyce) earlier last month when he teased the release of Big Chains, Big Grill (Reboot'D) and is causing havoc again with a surprise return to the EDM industry.
His latest track with SKG, Paul Wall & B1G L1CK titled Big Chains Big Grill, shows the popular DJ/producer/rapper/songwriter stepping out from the world of dubstep to produce a hybrid "Drill Step" single. The latest festival banger of Summer 22 just dropped on September 1st. Peel apart the layers of the track, and you'll find there's more to it than meets the ear!
Bobby is certainly no stranger to the industry, as he makes his return with this heavy-hitting single. The vocal stylings of SKG and Paul Wall make the track POP and with Bobby and B1G L1CK on the production side, the possibilities are, as always, limitless!
Watch The OFFICIAL Big Chains, Big Grill Reboot'D Music Video on Youtube
Follow The Artists & Producers on Instagram
Bobby Blakdout https://www.instagram.com/dayumbobby
B1G L1CK https://www.instagram.com/b1gl1ck
SKG https://www.instagram.com/heleciachoyce
Paul Wall https://www.instagram.com/paulwallbaby
For More Updates Follow Label on Instagram
© 2022, Logan. All rights reserved.