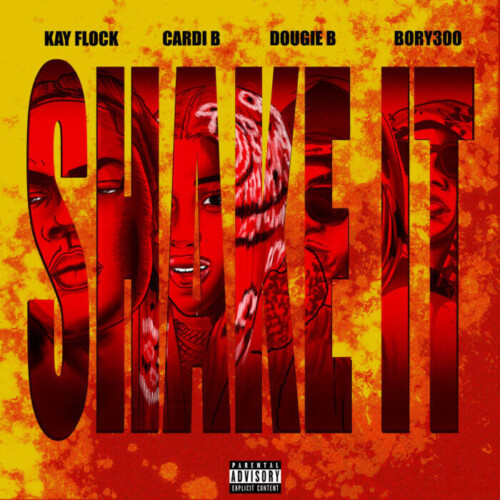 Sidetalk NYC's infamous energy-filled platform has been the source of anticipation for this release, thanks to a viral video snippet. Earlier this afternoon (April 15), Kay Flock announced his entry for the song of the summer contest with the release of "Shake It", on which Bory300, Dougie B, and none other than Cardi B contributed. A sliced up version of "Bananza (Belly Dancer)" by Akon backs the Bronx queen's proud hometown tune:
The viral aforementioned Sidetalk NYC video showed the artists teaming up to create true uptown harmony as Cardi did a shoutout to her home borough: "Shoutout to the motherfucking Bronx." But I tell you something, right now there is a Bronx dude who has the most YouTube views of every person in the Bronx. Deadass. And we're up. What are you talking about?"
Within the last few years, Kay Flock gained a lot of popularity thanks to several video clips that have each received hundreds of millions of views. His recent videos include "T Cardi," "Is Ya Ready," and "PSA." Recently, he released The D.O.A. Tape, which featured guest appearances by Dougie, G Herbo, Lil Skrap 1090, B-Lovee, and Justo B.
© 2022, Derek Charles. All rights reserved.