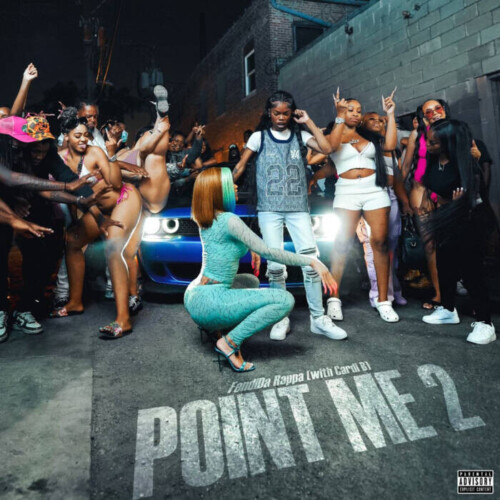 The buzzing Chicago artist known for her dynamic sound, FendiDa Rappa, has just shared "Point Me 2" featuring Cardi B, the remix to her viral hit "Point Me To The Sluts", along with the official announcement of her signing to Irving Azoff's Giant Music. With a number of massively successful singles already under her belt, Fendi is an enigmatic rapper whose charismatic energy and outspoken bar work have developed her into an enticing artist with rapid virality. As she continues to construct her very own sound by taking elements of her city's famed footwork & drill music scenes, and blending their characteristics into an unforgettably rambunctious flavor, Fendi is emphasizing her groundbreaking momentum through her new collaboration with Cardi B. Serving as a testament to FendiDa Rappa's growing popularity & natural star power, the arrival of "Point Me 2" featuring Cardi B marks only the start of a rapidly-rising movement.
As FendiDa Rappa continues to relish in the success of her charming, genre-bending singles like "Juke Song" & the original "Point Me To The Sluts" (8M+ Streams), Fendi's candid Chicago flair is on full display as she pulls from her city's various cultural inputs to create her own distinct sound. Serving as clear-cut proof of Cardi B's belief in Fendi's talents & inevitable ascension to stardom, the superstar flew to Chicago in order to shoot the video alongside Fendi. As the daunting piano loop unites with the frenetic basslines & snaps to open up the song, Fendi wastes no time in filling the rest of the space with her unwavering charisma & playful raps. Cardi B follows suit, matching Fendi's energy to a tee with her authoritative delivery & lively wordplay. With one of the biggest co-signs in Hip-Hop now under her belt, FendiDa Rappa is proudly taking her revolutionary sound to new heights with the release of "Point Me 2" alongside Cardi B.
© 2023, Seth "Digital Crates" Barmash. All rights reserved.