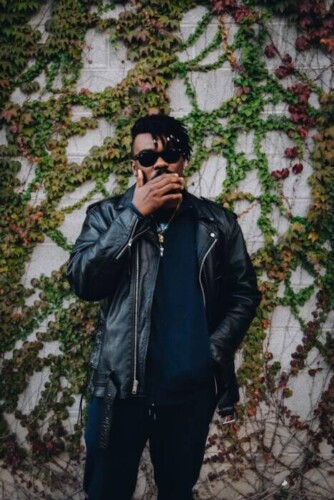 About the Musician

Recently, there has been more excellent coverage of the Hip Hop community in Nashville. The city has a rich history of African American voices, but for years it has been overshadowed by its reputation as the birthplace of Country music. Because of his versatility in musical style, he serves as a good metaphor for the wide-ranging cultural trend emanating from Nashville, which is happening primarily under the radar. If Classic Williams is any indication, that will soon change. The Summer Pack 2020 is a well-executed package, and its continuation is eagerly anticipated. Check out his songs on spotify.
Some of the Previous works of Classic Williams
Classic's album starts with the trap-influenced anthem "Droptop," produced by DJ Rawtune, which immediately establishes the album's summer vibe and takes the listener on a wild journey around the metropolis.The album featured seven tracks and was recorded at the start of the quarantine period by Classic and his collaborators, DJ Rawtune, Aaron "Opie" Howard, and artist/producer Herschel Lamont. They contributed to the album's sound and set the stage for Classic's lyrical and melodic talents.
Speaking with Atlanta's Dirty Glove Bastard, Classic said he hoped to bring back the feeling of summer and address critical global issues even if 2020 would be a challenging year for everyone. As a result, we reached the album's crowning achievement, "Black Lives," which Jordan Bartlett helmed. Classic expresses his solidarity with the Black Lives Matter movement in this song. Classic describes the current racial atmosphere in the southern United States over a bluesy guitar riff. The distorted, almost apocalyptic sound of "Covid-19 Remix," produced by Jordan Bartlett, is fascinating to listen to. Nashville-based singer-songwriter Jung Youth, best known for his single "Only One King," which was featured during an NFL Thursday Night Football game, and rising wordsmith K.I.N.G the MC., who is someone to look out for, hold their own and add different textures to the song, with Classic laying the groundwork for this stellar collaboration. 
Classical Williams Musical description

Classic Williams describes his music in 3 words Passionate, Honest, Energetic. The word "passion" is powerful and can be interpreted in many ways. Whatever its form—love, hate, joy, or sorrow—it is a powerful force within the human psyche that motivates us to create art and weapons. It's the product of intense emotion. But emotion does not necessitate a global battle in every case. The musicians have a heavy responsibility because their listeners enable the music to alter their feelings. It's been proven that music can change one's outlook on any given topic. 
Follow him on Instagram.
© 2022, Logan. All rights reserved.