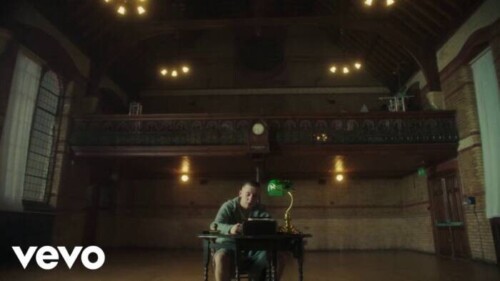 In honor of his debut album's release today (Aug. 19), Aitch releases Close To Home. Among the 16 tracks included on this long-awaited release are contributions from AJ Tracey, Mastermind, Ashanti, Bakar, New Machine, and Ed Sheeran, who appears on the outstanding track "My G." Composed by WhYJay, Fraser T. Smith, and LiTek, "My G" pays homage to Aitch's sister Gracie, who suffers from Down syndrome:
Almost immediately after Close To Home landed, Aitch released a matching clip for "My G," which was directed by Kelvin Jones. As the viewer follows Aitch's short-but-beautiful message, he can be seen sitting alone, writing lyrics on a notepad, and watching television images of him and his sister. In spite of the fact that Sheeran does not appear in person, an animated drawing of Sheeran can be seen singing the chorus of the song. Funds from the sale of the "My G" visual will be donated to the Down's Syndrome Association, as stated in the description.
In addition to Close To Home, Aitch has released a number of well-received EPs over the past few years, the most recent of which was On Your Marks in 2017 as well as AitcH20 in 2019. The latter reached number three on the UK Albums chart and earned the Manchester singer a Silver certification. It was in 2020 that Aitch released the eight-song project Polaris, which contained the Tracey and Tay Keith-assisted single "Rain." Several loose drops followed, including "Just Coz" by Giggs and "Learning Curve," "The New Effect Freestyle," "GSD," "Party Round My Place" featuring Avelino.
© 2022, Derek Charles. All rights reserved.