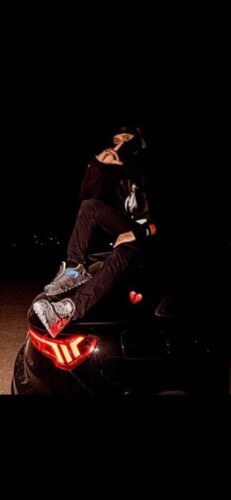 Cordova- in his short time as a rising Midwest rapper, has cemented himself as one of the most mysterious and unique artists from that region of the country. Coming from humble beginnings in a town of 40,000people he has baffled even his harshest critics as to how much he has accomplished. His rap music(if it can be considered that) is a sound unlike anyone has heard. Separating himself from the usual noise, His regional fame didn't come with some "bumps in the road" he proclaims. From his inception as a artist he started off in a low quality studio setting with a buddy Trying out sounds and eventually leading to his first single dropping "feel that" which was just dipping his toes in and getting started. Following that Cordova was looking to make a big splash not only in his area but nation wide.
He through his mutual friend in California found his way landing a song with Boosie, it had a good run for a bit but after careful consideration he has recently since taken this down on YouTube and all streaming "it just wasn't me anymore, but I appreciate what I learned from it at the time and grew as an artist from it" from there he began working with more local artists in the early winter of 2021 where he started to become good friends with fellow rapper Tdagod from the quad cities in Iowa. "Tdagod didn't have to work with me, clearly he saw something in me enough to work with me and I'm forever grateful for that, we have became good friends and our energy feeds off each other in the studio" along with showing a collaborative side he also found better strides in his new found engineering group of Hitroom based in Davenport IA as well, with owners slyce and conducktorbeatz helping to give further direction and ideas to him.
After his collaborative track with Tdagod titled secure the bag which dropped in early 2022 he decided to move forward with a couple solo singles, most recently penthouse has been receiving the most reception of any, ascending the streaming platforms. Cordova still felt he had unfinished business to showcase from himself as a artist.
It's certain that Cordova is far from finished with business in the rap world. Look for more from him and follow all socials at cordovadakid to see his journey.
© 2022, Tedfuel. All rights reserved.