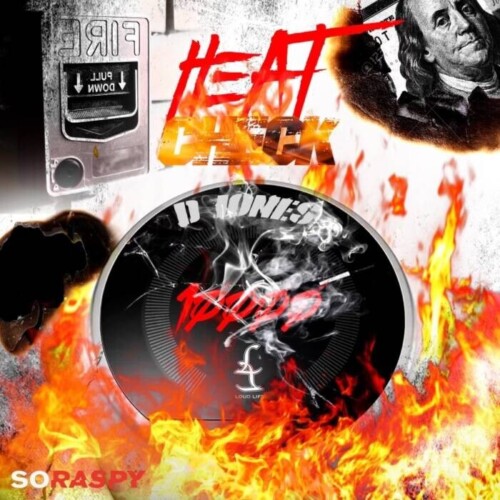 Born right in a Mecca of raw lyricism, renowned Philadelphia emcee D. Jones never let up on his authenticity. Entering the summer with his foot on the gas, D. Jones recently released his newest single, "Heat Check Freestyle," available now on all streaming platforms. The new single is also paired with an official visual, casually showing D. Jones chilling in his element. No lyrical amateur, the Philadelphia native is now the newest edition to Jadakiss's label, So Raspy — and "Heat Check Freestyle" is just one of many tracks fans can expect from the rising lyricist this year.
Also the CEO of LoudLife Ent., D. Jones has been in his bag for quite some time, building a solid foundation for his artistry. Known for flexing his lyrical ability in old battles, and even on Funk Flex alongside Dave East, D. Jones has been official. For those new to his discography, "Heat Check Freestyle" is a perfect listening choice, and the visual is also appealing to match. Be sure to stream the official content below:
Philadelphia has always been a musically rich environment, and is known to birth some of the greatest MC's and start some of the hardest trends to-date. Renowned artist D. Jones is one of many gems to derive from the city. He recently released his new single "Life Style" — a perfect track for a breezy summer night. Known for his lyricism, it runs all through "Life Style" effortlessly. The perfect balance of clever punchlines and storytelling, D. Jones is no lyrical amateur — he is the perfect example of hip-hop.
"Life Style" comes after a long resume of hot releases and traction. Those familiar with D. Jones may recognize him from his freestyle segment on HOT 97 with Funk Flex, alongside Dave East. Or from his hit single "Wooh" ft. Jadakiss and Dave East. D. Jones official discography is lengthy and solid, and only proves what fans can expect to come during 2022. For those new to D. Jones, "Life Style" is a great lyrical introduction. Stream below:
© 2022, alanna. All rights reserved.