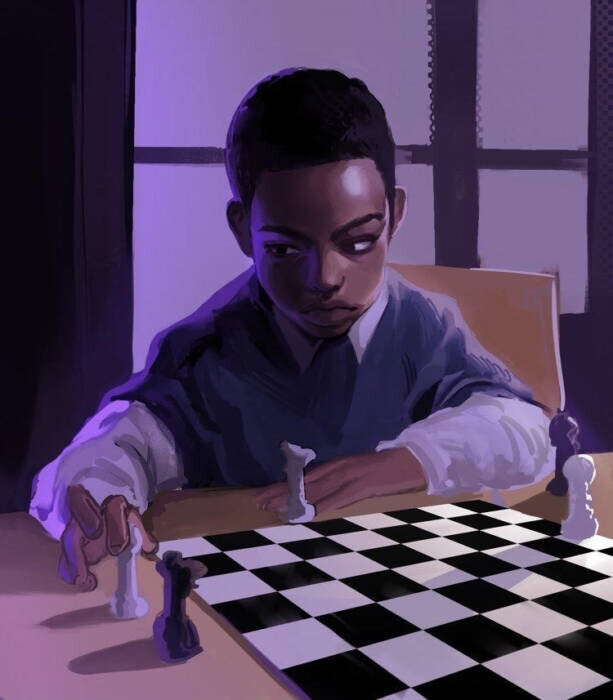 Derte aka Dertesounds is a Philadelphia hip-hop artist who is currently residing in Brooklyn New York. His smooth sounds range from lofi to boombap true school-era-sounding rap music. At the top of 2022 Derte returns to form with the lyrically engaging project "Chess Moves". The project has deep lyrics with clever wordplay that perfectly fits the beats. The production was done entirely by Off the Grid with styles that have range but all perfectly suit Derte's flows and rap patterns.
The album jumps off with a banger called "Say Less" which serves as a perfect intro to the five-song project. The hook sets off the style that fits the entire project. The next track "Piece of Mind" serves as the first single to the project with an official video edited by Dur Studio streaming after the jump. Derte has a melodic flow that is catchy but not corny. His hooks alone are worthy of repeat listens with the bars bringing you back for even more listens.
The next track "Joe Johnson" has a unique sound that is both classic and futuristic at the same time. The track again showcases his melodic flows and deep lyrical rap patterns. The track seamlessly transitions to the next song "Hi-Rise" which also has a futuristic sound with old-school rap aesthetics. The match between Off the Grid's' production and Derte's rap sounds are blended together perfectly with mixing and mastering of the project done at Coyo Studios.
The artwork for the project by gesus-kwisp is also perfectly fitting for the sounds of the five songs. The final song "Yui" has Derte flossing punch lines that hit hard and serve to wrap up the project. "Chess Moves" as a whole solidifies the skills of Derte not just musically but also in how he put together a team of creatives to make a strong and cohesive project.
After the jump check out the first official visual from the project as well as a behind-the-scenes style vlog "The Story of Chess Moves".  Stream the album below and make sure to stay tuned to HipHopSince1987.com for more work soon from Derte!
© 2022, Seth "Digital Crates" Barmash. All rights reserved.