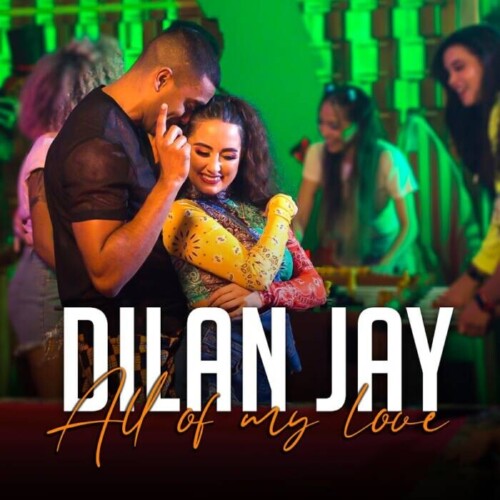 Back with another irresistible love song for the ladies,
Dilan Jay
— the next favorite R&B/pop hit maker— drops "
All Of My Love
". This infectiously fresh melody is all but guaranteed to become a trend all its own, with its Bruno Mars meets pop-Ed Sheeran vibes, move-your-body beats, plus that R&B sexiness everyone loves.
Out of the gate "All of My Love" has racked up over 30K streams on Spotify and over 120K views on Youtube in less than 1 week. Not surprisingly, its predecessor "Be Your Man Tonight," another catchy love song from the same album, clocked over 300K streams in less than 3 weeks, proving Dilan Jay's sweet, funky feels are what the doctor ordered.
Dilan Jay is a born-and-raised Los Angeles artist with a history of charting records, as well as a #1 on MTV's Most Popular Videos, and collaborations with the likes of
Ty Dolla Sign
and ASCAP songwriter of the year
Jacob Luttrel
. Further, "All of My Love" was produced with Black Eyed Peas drummer Keith Harris, drawing from years of Grammy-level songwriting genius.
Dilan Jay's background as an artist who knows how to create beats that make people move come from his former life as a DJ and later rapper, who performed internationally and sang in front of crowds of many thousands. Listen to "All of My Love" today— an explosively happy song!
© 2022, alanna. All rights reserved.