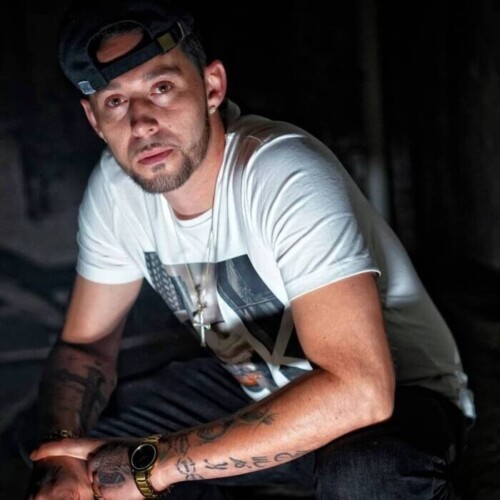 Remy Whyte, a renowned rapper today, is a prime illustration of the three qualities that one must possess to succeed: self-motivation, perseverance, and discipline. Popularly known as Remy Whyte, he was reared in Martinsburg, West Virginia, and was born in Leesburg, Virginia. He has been writing music for over 25 years and is sometimes referred to as the GOAT in his hometown. Remy Whyte has always been intrigued by the way he can use words to create a tale while rhyming and making complete sense, which is what inspired him to pursue a career in music.
Remy has received the fans' choice award in a place completely different from the one he comes from. He has opened for a number of well-known performers, including his favourite "Jadakiss."One of the successes he is proud of is that his song "100 Times" charted top 40 in the UK, peaking at number 23. He has also been featured in major hip hop sites, including This is 50. His song "Get A Grip" has received about 22K plays on Spotify and is enjoyable to listen to.
Wordplay, analogies and Remy Whyte's ability to connect with listeners through some real-life events are some of his skills as a musician. He distinguishes himself from other artists with substance and content. Before he fell in love with music, he was in love with basketball. Some unknown but fascinating facts about Remy include the fact that in elementary school he used to write poems for girls. Some of the musicians who inspire him include Fab, Millyz, Jadakiss, Lloyd Banks, Jayz, Jcole, and Kendrick. He respects the fact that they are authentic and don't have to pretend to be someone else. Other than loving his family, Remy Whyte lives for music.
Checkout his singles on:
https://open.spotify.com/artist/3HRk7sE2T8IftwG2PNDNSH
https://www.youtube.com/channel/UCQcYa0dbLzRnxwLbIJj13BA
© 2022, AMMPRO. All rights reserved.