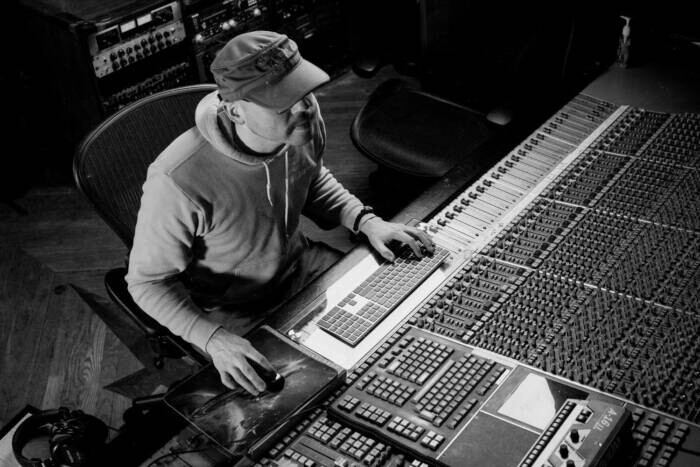 In this exclusive interview with HipHopSince1987 Atlanta music legend DJ Burn One talks to Digital Crates about his extensive career. A music industry maven DJ Burn One has done it all from production to A&R, mixtapes to studios, and now he is entering the world of education. This year he culminates a career worth of knowledge into a master class. This class has led to coursework at the University of Illinois that is based on his teachings. He is delving into the world of collegiate level education as a guest lecturer and opening up the teachings of his masterclass to students around the globe.
A pioneer of internet music he got his name from burning CDs and making his own mixtapes. He was a trailblazer in the mixtape game with his first big tape being co-hosted by TI which lead to the iconic 'Chicken Talk" mixtape with Gucci Mane. His work with Gucci Mane caught up with Bubba Sparxx who brought DJ Burn One on the road with him as an official tour DJ. After learning the ropes of the tour life and the mixtape game he cemented himself into the music industry as an official A&R. In this position he helped many artists reach new heights of fame and at the same time was still producing records and DJing. He branched out into internet marketing and really started honing in on the power of the world wide web and early forms of social media to help push the music culture into the future.
Using the power of the internet he was able to build relationships with artists like ASAP Rocky and then David Banner and in this time really started mastering the art of beat-making, mixing, and overall music production. He is the type that is eager to share knowledge and the perfect fit to enter the education space giving back the game to the younger generation. The master class is an overall presentation but he has plans of making classes for each relevant topic to the music industry. The overall goal is to show musicians all the different ways they can turn their talent and passion into viable careers.
Throughout this interview, DJ Burn One breaks down his career and drops gems pertaining to the culture and the importance of the Atlanta scene to the rest of the world. He talks about his legacy and why it's important for him at this point of his career to give back to the culture. His aim is to empower and educate young artists on how to properly monetize their multiple streams of income. His mission is honorable and forward-thinking. The spread of ideas from his master class would surely be very positive for the entertainment industry.
To learn more about his master class and journey into being an educator visit his website
https://www.thefivepointsbakery.com/product-page/dj-burn-one-production-master-class
© 2022, Seth "Digital Crates" Barmash. All rights reserved.