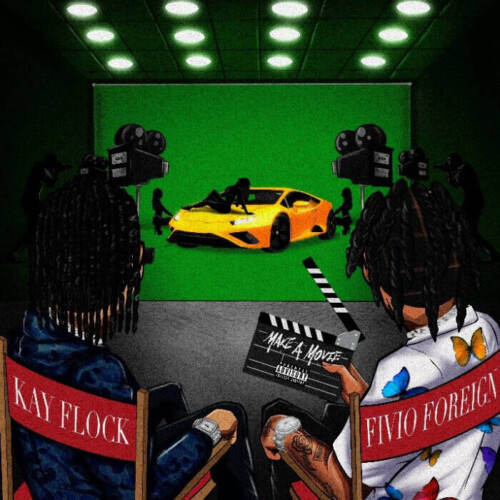 Bronx drill star Kay Flock collides with fellow Brooklyn drill veteran Fivio Foreign on the new single "Make A Movie." Laced with smooth yet furious lyricism and palpable emotion, "Make A Movie" evokes the kinetic spirit of the Big Apple's booming drill scene. In the accompanying RingRing Visuals directed video Fivio Foreign rallies New York City for the drill movement.
With production from A Lau and Elvis Beatz, "Make A Movie" traverses NYC's boroughs to unite Kay Flock — "teenage Bronx drill star," according to STEREOGUM — with one of Brooklyn's leading lights, Fivio Foreign. Over somber keys and a dreamy vocal sample, Kay Flock flaunts his raw gruff delivery as he injects the track with fierce confidence. For his part, Fivio Foreign merges menace with reflection: "You know how I rock, you know how I come." "Make A Movie" has the potential to be another breakout hit in the mold of Kay Flock's Bronx anthem "Shake It."
Rising to fame on short-notice, Kay Flock has the airwaves in a chokehold, and this new single featuring Fivio Foreign will definitely do vast numbers. Garnering close to 400,000 streams within 24 hours, you get the picture! Be sure to stream the video below:
© 2022, alanna. All rights reserved.