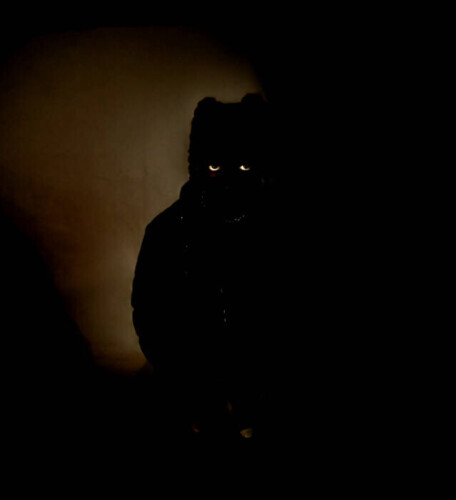 Dro Kenji uses his supernatural sense of melody to craft emotionally charged bangers. Coming through with a brand new 8-pack of tracks that show off his songwriting skills, Kenji shares LOST IN HERE, a new EP. Blessed by lush production from Internet Money producers including Nick Mira, Taz Taylor, Cxdy, Census, and many others, the new EP creates a sonic world that is easy to get lost in. The 20-year-old artist has the charisma to hold his own against the stellar instrumentals, as he weaves between minor-key arpeggios in "One Time" and bounces around a walking bassline in "BONEYARD."
LOST IN HERE finds Kenji sharing the spotlight with three fellow Gen Z emcees. Produced by Census, Banrisk, Dynox, Bak, Morgn & Taz Taylor, the highlight track "So What" finds Kenji going toe-to-toe with DC The Don over a hard-edge, rage-style instrumental. On "Step Back," Kenji takes time to flex alongside San Antonio spitter Mike Dimes, his singing providing a perfect complement to Dimes' low-talking flows. Finally, "Mars" takes Kenji and famously fierce guest rapper Jasiah out of their comfort zones, as Cxdy creates an extraterrestrial atmosphere with gently-thrumming, steel drum-esque synths. With additional production from Earl On The Beat, LOST IN HERE is available to stream exclusively on SoundCloud.
LOST IN HERE follows in the wake of WITH OR WITHOUT YOU, released earlier this year. Home to singles like "VANISH" and "FINDERS KEEPERS" ft. Scorey, WITH OR WITHOUT YOU finds Kenji exploring the ins and outs of young love. He returned last month with his single "THEY DON'T KNOW," which finds Kenji reflecting on romance gone rotten and fighting to keep hurt feelings at bay.
Never one to rest on his laurels, Dro Kenji continues to hustle his way to new heights. The South Carolina native is following up a breakout 2021, during which he released two albums and the hit single "KILL CUPID" ft. $NOT (13+ million Spotify streams). He was a standout performer at this year's SXSW, performing at multiple showcases including Rolling Loud x RapTV's extravaganza at Stubb's.
Stay tuned for much more from the prolific artist–including a new project coming soon–as he continues his ascent to the highest echelons of the rap game.
© 2022, Seth "Digital Crates" Barmash. All rights reserved.