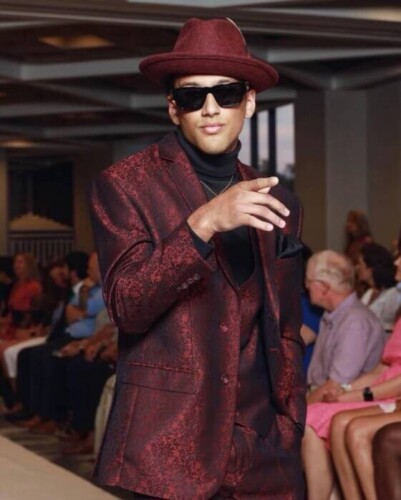 Dylan Santana is a fashion model dedicated to being the best artist and disciplined to ensure he succeeds at his goals. During an interview about his career, Dylan had much to say about his Success and what you must do to be successful. In this article, we have outlined some of the key lessons learned from the interview.
When asked what keeps him motivated to achieve their goals, Dylan retorted that you have to be considerate of simple things that most people ignore, such as helping your family and trying your best to be a difference in people's lives. To achieve your dreams, you must be willing to change by creating a work schedule and staying disciplined to overcome challenges. He added that Success comes to those who believe in themselves and work and practice what they yearn to achieve. Going hard on yourself must be a part of your lifestyle if you want to achieve the best.
About achieving his goals as a male model, Dylan confessed to listening to Lil baby, 2pac, Migos, and other hip-hop artists to warm up before a photo shoot or a runaway. His love for hip-hop music enables him to be creative when he watches music videos and lets him be fully confident.
During his interview, Dylan acknowledges that you have to have mentors and people you look up to and people who influence you to be successful. His most fashion influences are Migos; Dylan has been able to up his game by following their trends
Finally, you must also set goals more significant than your current situation. Dylan stated that his main goal is to get signed by a modeling agency. He has fully prepared for this by creating a good portfolio with outlined achievements and aspirations. He also looks forward to growing his Real estate business as a real estate agent.
To learn more follow on Instagram at @the_great_santana_ .
© 2022, Logan. All rights reserved.