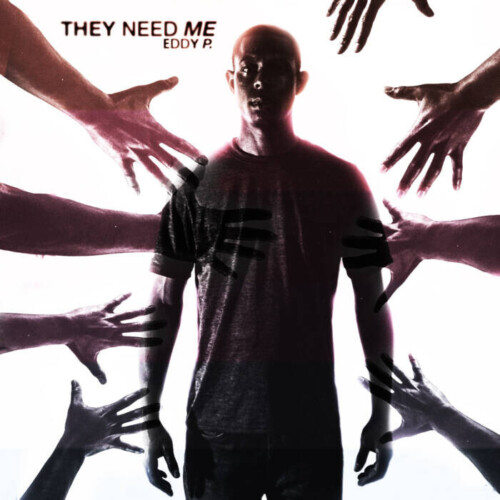 Emerging new artist Eddy P enjoys sharing his story with the world and his fans reciprocate with love and the infatuation for more. Today, Eddy unveils his latest collaboration with fellow rising star Matt Brown in the release of the new song "They Need Me." The song is an anthem cry for those who can relate to being a source of dependence for others. The song delivers a message of assurance in a time when it's needed the most. "'They Need Me' is a song about anyone who has people who rely on them be it, friends, family, community, etc," he says in the song's press release. "In it, I am describing how I recognize this and how I've taken it upon myself to make sure that I'm there for those who count on me regardless of my own personal hardships."
Now, who is Eddy P? Born Edward Smith, as Eddy P, he is a multi-talented recording artist who is at the fulcrum of an evolving hip hop scene with his unique creativity and songwriting abilities. The California-bred artist acquired a grassroots fan base with his drive, focus, and tenacity that has led him to become a relentless force throughout the independent landscape. Eddy's catalog includes 17 projects thus far and a talented enigma is here to reshape and leave an indelible mark in the industry.
"They Need Me" is the perfect jump-on point for any newfound fan eager to join the bandwagon of a fast-rising sensation. The new song prepares a forthcoming project, in the works, slated for a late-2022 release. For daily updates on all things Eddy P, follow him on social media.
Stream "They Need Me" below.
© 2022, Bryson "Boom" Paul. All rights reserved.