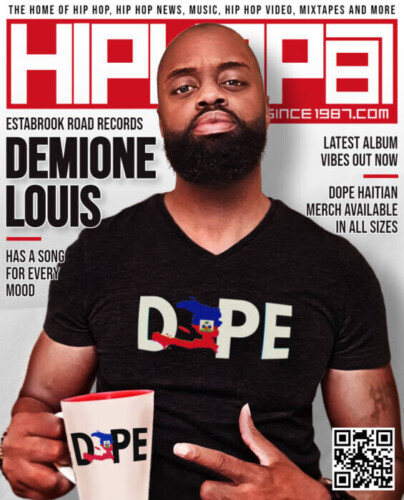 With rap artists all over Florida, from South Florida to Jacksonville to Tampa Bay, making a name for themselves in the music industry it is only right for Orlando rappers to get in the mix. In the heart of Central Florida's Orange County is a place that has been known to the world for its entertainment attractions with Disney World and Universal Studios, but the city of Orlando has another side of entertainment.
Demione Louis is a Haitian-American rapper, lyricist, and graphic designer. Demione has a song for every mood. "Be Free" is a chill vibe, "Back Down" is a soulful vibe, "Still ft Kristen Merrit" is a calm vibe, and "Stand Up" is an energetic vibe. "I have something for everyone."
Throughout his childhood in South Florida, Demione often looked to music as an escape from life's difficulties. "It was my escape from growing up in the not-so-good neighborhoods, my escape from hardships I faced as a child, but also my way out," says the musician, whose intimate connection to music inspired him to pursue it as a career. "I figured if it does that much for me… what if I could make music and be that for someone else?"
Demione has already enjoyed an impressive 2022, which means he is predicted to make an even bigger mark in 2023. Demione Louis's latest album Vibes (released by Estabrook Records) Hit 1 Million Streams On Spotify. Since the project's release in October 2022, fan favorites from the Album have tallied millions of streams on the music streaming platform.
With the help of his artist developer and music engineer Jastin Artis, and the team at Artis Studios, they are going to look at techniques involving building up a catalog of music, collaborating with artists & music producers, and developing a music release strategy for upcoming music.
Follow his journey:
Website: http://www.demionelouis.com
Instagram: http://instagram.com/DemioneLouis
Facebook: https://www.facebook.com/louis.demione
SoundCloud: https://soundcloud.com/demione_louis
Merch: https://demionelouis.threadless.com/
© 2022, Logan. All rights reserved.