Franco Junior is taking over, fast!
In a few short months his music has earned more than 2.5 Million streams. 
Franco is a breakthrough artist we are happy to talk with to understand where his musical process is inspired from.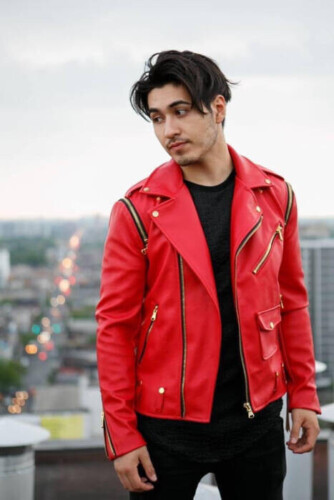 What got you into Hip Hop culture?
Being born and raised in the great city of Toronto, Canada I was exposed to and listened to a lot of talented hip-hop artists that were native to the city.
Toronto is home to an array of different cultures and musical genres and I firmly believe that this has shaped me into the artist that I am: an artist who is versatile.
To me, hip-hop isn't just 808's and a kick. I truly believe that hip-hop is an expression of the people.
At its core, hip-hop has historically helped artists share their ideas, thoughts, and beliefs with others.
This is why I started to get into hip-hop, it came from a desire to want to share my values as a person and not just as an artist.
It is storytelling that is authentic and raw, and that is something I think is lacking in our world right now and we need all we can get.
Who is your biggest influence in hip hop?
One of my biggest influences in hip-hop is Drake.Not only was he born and raised in Toronto as well, Drake has set a standard that not only changed hip-hop globally, but put the "Six" on the map.
As an artist, I consider him to be the most influential due to his ability to listen to culture and respond to it through his sound.
Over the years he has been able to transition with such ease sonically. Drake produces music for every environment and situation.
For example, Drake has tracks for night drives, the club, and victory. Simply, he controls and exists in every facet and I find that very fascinating.
As mentioned before, I have much love and respect for an artist such as Drake because it's not just "rap" –it's melodic storytelling that is authentic to him.
Not only does he sing and rap for himself, but he captures the voice of the people so perfectly. This is why Drake will always be my biggest influence as one of the greatest hip-hop artists of our time.
When did you decide you wanted to be an Artist?
The need of wanting to become an artist came from the need of wanting to share my story with others.
People speak in different languages. Hip-hop is my language in which I believe evokes emotion, power, and vulnerability –all at once.
To me, there is really no other genre that can achieve this.
Do you have any favorite producers?
Like Drake, we have so many incredible producers that come from Toronto.
Some of my favorite producers include Noah Shebib, Mike Zombie, T-Minus, and so many others.
These producers are responsible for making Drake hits and are influential to creating the Drake sound we all know and love.
Who is your favorite current artist?
Currently, one of my favorite artists to date is Machine Gun Kelly. Not only is he an influential artist in the hip-hop scene, but MGK has also pushed the frontiers for so many artists in the hip-hop community by exploring other genres and combining hip hop with punk rock music. He is a rapper turned rockstar but still holds on to his roots and authenticity. His newest album, "Mainstream Sellout" is what I currently have on repeat at the house.
He is one of my biggest inspirations as an artist for not caring and taking big risks that not a lot of people would do to compromise their audience or brand.
Who do you want to work with/collab with (Inside or out of the Hip Hop genre)?
This is a good question but the artist for me that I would love to collab with on a project would be with MGK for sure.
His music challenges a lot of other artists to go outside of their normal scope or genre. I could create something amazing rooted in pop rock with him for sure.
Your songs are streaming Millions, how does it feel to know you have so many listeners tuning in and loving your music!?
It feels amazing to know that something I produced from within me can reach and touch so many people. I believe music transcends language, its energy! And that is universal!
Especially with social media and how we can connect with other around the world! I am happy I can contribute to positive moments in the lives of others!
It helps me feel like something I am passionate about has purpose and that inspires me creatively to do more!
Listen to Franco Junior's song "Crazy" on Spotify now!
https://open.spotify.com/track/0pvncwe5FxsgF1iKDfDzRa?si=ff5625d991044194
Follow Franco Junior https://Instagram.com/Francofpszzz
© 2022, Editorial. All rights reserved.