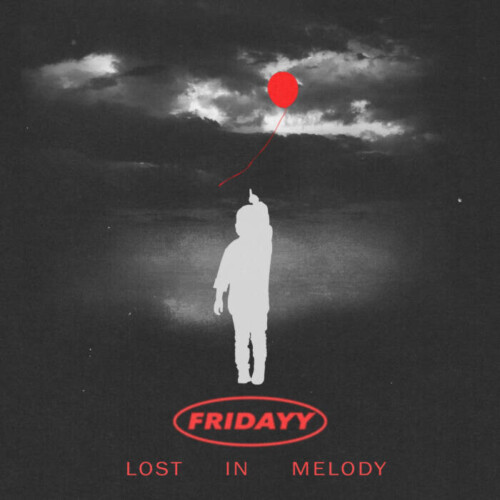 Taking inspiration from his past struggles and with a hopeful eye to the future Fridayy is giving listeners an alluring window into his journey as an artist. Producing five of the seven songs on the EP, Fridayy reflects on a range of emotions from gratitude on the hymn-esq track titled "Blessings", his story of perseverance on the heart wrenching single "Empty Stomach", to the inspirational track "God Sent" which features friend and frequent collaborator Vory. When speaking on his debut EP, Fridayy had the following to say, "During the process of making this project, I felt it was important to introduce myself from a place of honesty, my approach was to tell not just the great parts but also shine a spotlight on the struggles of grinding while still trying to pursue your dreams. Each track tells a different part of my journey, and I hope it allows fans and even the common listener to know exactly "Who Is Fridayy"."
Alongside the release of Lost In Melody, Fridayy is also gifting fans with the visual to his compelling track "Empty Stomach". Directed by JakeTheShooter, the cinematic video provides a glimpse into the true story behind Fridayy's personal journey to the music industry while growing up in Philadelphia as a teen. 
From his contributions to songs like "GOD DID" by DJ Khaled featuring musical icons Jay Z, Lil Wayne, John Legend, and Rick Ross to being featured on rap superstar Lil Baby's song "Forever" off his newly-released LP It's Only Me which is currently the #1 most played song on Apple Music in the US and #1 globally. 2022 has been a breakout year for this once behind-the-scenes songwriter and producer who with his debut EP is finally getting his moment to formally introduce himself to the music world.
As Fridayy continues to evolve he is quickly proving that his unique sonic approach to R&B and his captivatingly soulful tone is a missing piece to the ever-evolving R&B landscape.
Keep Up With Fridayy:
INSTAGRAM | TWITTER | TIK TOK | YOUTUBE
© 2022, Seth "Digital Crates" Barmash. All rights reserved.