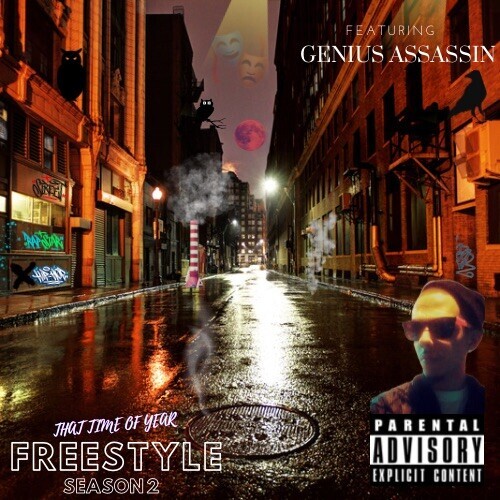 From the streets to learning life at a early age Ariel Coriano as we know him as Chance would've never thought music would one day be part of his life. Back in 1997 when Chance was 8 years old he once had a vision of becoming a musical artist. Being raised in a city that's only known for its nightlife, no one in the city of Elizabeth thought any one can achieve such status in the music industry. From popular DJs, to Night Clubs, to Promoters and more, Chance has once had a vison to put his city on the music map.
Being born in Puerto Rico, Chance felt since his country is already on the music map for its incredible talent of artists in the Latin Urban world why not put the city he was raised in on radar in the music industry. His vision once shifted, there was a point in his life where he felt it couldn't be accomplished that's where he was in the streets for long period of time. Being part of many street cyphers, Chance was once again becoming inspired to make music. Having many up and downs in life, Chance felt something in life had to give if he was going to switch his lifestyle for the better. When Chance was released from probation, he felt like it was time to do something that the city of Elizabeth never seen before until the year 2009. One day in 2009, Chance was told by his cousin to rap and use the strength of his pen on freestyles and new music which he knew he can conquer. Chance was inspired once again by the streets, the cyphers including his cousin so he decided to make music once again.
Through out the years after 2009 Chance became the founder of "WRDC Records (We Run Da City)" together with his label mate which the label became the biggest and only label with the best talents the city of Elizabeth has to offer and its still in the present day in 2022 to many years more. From running in the streets of Elizabeth, Jersey City, Newark & NYC, Chance is definitely here to stay! Starting his music journey in 2009, running strong in 2022 & ready for 2023 we will definitely follow Chance to see what he has under his sleeves in the next years coming!
Instagram: @iamchance
That Time Of Year Freestyle (Season 2) Featuring Genius Assassin is coming this month in November!
© 2022, Logan. All rights reserved.