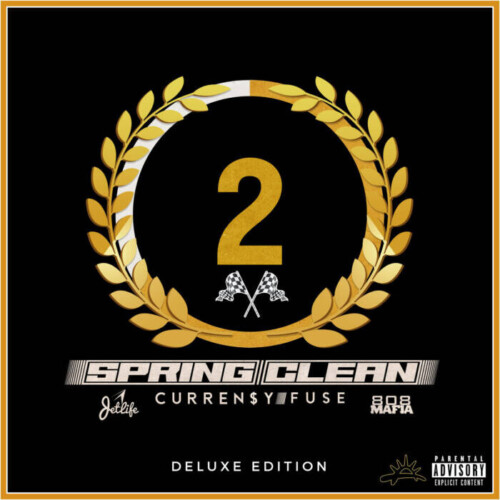 This year, Jet Lifers across the country must have experienced Christmas early, but who can complain? Curren$y caters to his fans to a very high level, which is probably the highest level. The way he handles social media is almost like a Santa Claus who sees fans yearning for music and delivers gifts to everyone. Everything in the game is organic, built/grown by him. Despite being an icon now, he is still performing as if he were a member of the XXL Freshman class of 2009. Spitta spins the wheel today (June 24) in anticipation of the extended release of his Spring Clean 2 project, produced by Fuse of 808 Mafia.
Curren$y's reign in the music industry for the last 12 years or so has been nearly impossible to ignore for fans of music in general. It is indisputably true that the New Orleans legend is the most consistent and impressive rapper in hip hop history. After splitting from Young Money and dropping mixtape after mixtape, Spitta has completely controlled underground hip hop, and he doesn't appear to stop. You could even say he set the standard. As Curren$y has continued on to work with dozens of producers, he has managed to create some classic material. The variety of music to choose from is endless, with producers like Harry Fraud to Alchemist. Spitta and Fuse's chemistry is truly remarkable. In terms of the way they work together on wax, it reminds me a bit of Shaq and Kobe in the early 2000s. They both kill on the court at the same time.
© 2022, Derek Charles. All rights reserved.