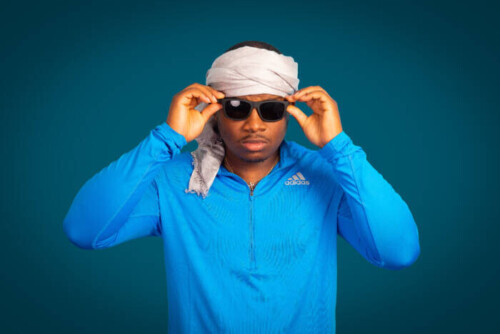 GQueTv has released a surprise new song: "Sundress Season" as we enter the last month of the summer.
The sample soul sound is produced by Cleveland beat maker Boca Beats and is the lead single for GQueTv's new project set to release soon.
Following the release of his latest Ep: 'From Me To You' which was executive produced by former Def Jam signee Ray Jr. In which the lead single from the project: 'We Don't Miss' premiered primetime on WENZ
107.9 (a Cleveland radio station) GQueTv is back and in his words "Just in time for the summertime"
According to the urban dictionary the definition for 'Sundress Season' is Season in which you wear a sundress to be eligible to get smashed easier or easy access. The rapper even references the easy access line in the song, he raps "Sundresses easy access for a fun session, baby I'm a freak and my tongue reckless/ that's what it's made for no confessions"
The production is uplifting and gives refreshing vibes of the summertime. The Cleveland native also makes reference to the classic John Singleton
written and produced 2001 film 'Baby Boy' where he raps "I'm in yo mamas kitchen drinkin' Welch's/ You baby boy and I'm Melvin"
Check out GQueTv's 'Sundress Season' on all streaming platforms.
For more on GQueTv on YouTube, Website and Spotify for all updates and future releases.
© 2022, Tedfuel. All rights reserved.