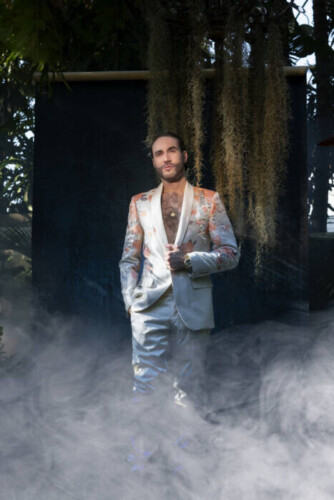 O-Gun is an artist from Haiti. Born on December 31st in  Miami Florida, but raised in Haiti by his parents who are very art orientated, mother is an art connaisseur/art dealer and his father Jean Claude Legagneur, one of the most recognized Haitian artists in the world.

O-Gun is a rapper, singer/songwriter, producer, and sound engineer. He works not only as a solo artist but was also one of the lead singers of the legendary Haitian  Group "Team Lòbèy" who made classics and history in Carnival with their catchy and classic hits.
On January 12th 2010 a devastating earthquake struck Haiti, and the country was in ruins. Having been extremely affected by the event, he figured it was a good time to express his feelings through music. O-Gun wanted to show that music isn't just about business or a simple hobby, it's one of the greatest forms of expression. In response to the earthquake's devastating effect on him and his country, he released his song " We Will Rise " to let people know that things will get better with time "as long as there's hope there's a future" , says O-Gun.
They say that the success of an artist is highly dependent on the commitment of their work, so he kept on working harder and harder. O-Gun has collaborated with artists such as Pleasure P from Pretty Ricky, Zoey Dollaz, Wyclef, Scott Free, Cool & Dre, Billy Blue, Jeremy Tyler, Freedom, T-Ansyto, JPerry, Black Alex, and many more. 2013 -2014 he released three hit songs and videos  "Striptease", "Gen de leu".
After being shot in 2014, he got right back on his feet and returned to the studio for his new upcoming album and released his latest video "Cherie Madorew" featuring P-jay which was number one on the radio and TV for almost a year .O-Gun records at his own studio in Miami Ogunation Studios and produces other artists under his labels Ogunation Records and LKL in Haiti he records at Muska Sounds & Wavemaster studios in. On Christmas Day 2016 he released two projects, one a mixtape titled Ogunation Vol 2 with 15 songs where he was able to showcase his real talent in English and The Collection which is an album with all his top hits and 4 brand new records.
On Christmas Day 2016, he released two projects, one mixtape titled Ogunation Vol 2 with 15 songs where he was able to showcase his English talent and The Collection which is an album with all his top hits in creole with the addition of 4 brand new songs.  "Endless Summer" EP was released in 2018 and featured five new music videos. One for a Kreyol single titled "Shotta" ft Steves J Bryan, one titled "Oulalala" ft Kv3D to announce his EP followed by Automatic, Ruthless, and Sunny days. December 2018 after moving back to Miami he released his mixtape "Benjamin Guns" with 11 new tracks, including 2 new music videos "Keep the drama" and "Be the best". His latest project "Godfather EP" was released in May 2020 and will be followed every month by a new EP for the rest of the year.
© 2022, Leonard Magazine. All rights reserved.