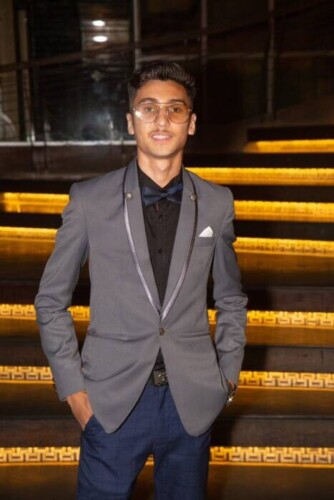 The beginning of a new year signals the debut of a host of upcoming musical performers poised to make their mark on the industry. The year 2021 saw a rise in popularity among many very talented people. Still, 2022 will bring a new generation of musicians to the scene's forefront. One such talent is SB IGI hails from Afghanistan now living in Australia all set to make his name in the music world.
SB IGI's career in the music industry

It wasn't until 2018 that he began to take his interest in music seriously, even though he had a passion for it from an early age. He knows that thanks to his musically inclined family, he will have no trouble breaking into the hip-hop industry, just as he would in any other music subgenre. He became more daring, engaging in risky behavior and striking up interactions with strangers. One technique for reaching your desired audience is to write emails to significant people working in the music industry, such as DJs, music curators, music promoters, and other influential individuals.
Predictions and Hopes for the Future

As SB IGI gets more candid about his past and the struggles he overcame, more and more of his songs will earn a slot on the rotation of songs played on the radio. His devotees should prepare to hear and see even more of him in the days and weeks. SB IGI finds it challenging to convey his emotions, particularly those associated with suffering. Still, he manages to do it through the medium of music as a form of therapy for himself.
How does SB IGI stand out from the crowd of other hip-hop artists?

Everyone shares his experiences, yet he has a one-of-a-kind point of view because he is not a traditional artist. His life narrative is the one he hopes to share with the entire world someday, and its ultimate goal is to inspire others to live their lives in a way that is true to themselves and to accept personal responsibility for who they are.
How would SB IGI characterize the music he creates?

His music is said to be melodic, honest from the heart, raw, and genuine, according to SB IGI. His creative endeavors, in which he studies and incorporates new ways of experiencing the world, find fertile ground at the intersections of music and movement, picture and object, and light and sound. These intersections may be found throughout his work. He uses his voice in innovative ways that push the boundaries of musical composition to convey profound emotions, intense sensations, and memories that have been lost for a long time.
Follow him on Instagram.
© 2022, Logan. All rights reserved.