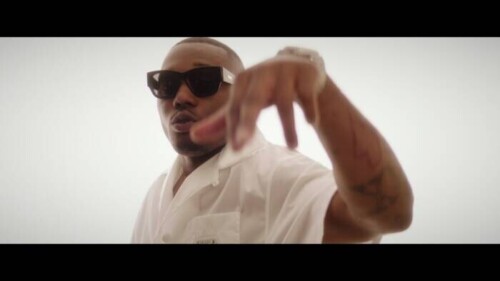 The official music video for Kalan.FrFr's recent track "No Stoppin" was released over the weekend. Assisting Kalan on this track is Blxst. The release is the second single from the upcoming Kalan project, which is expected later in the summer. Taj-directed video follows the two LA natives as they deal with the highs and lows of relationship, including an appearance by podcast host and social media influencer, Tee. Kalan and Blxst keep their sweetheart's feet firmly on the ground in "No Stoppin."
In advance of this, Kalan.FrFr had released his single "Popstar" and shortly after returned with its official accompanying video. Among his final works was TwoFr 2 (Extended), the deluxe edition of 2021's TwoFr 2. The original edition featured guest appearances from BluebucksClan, Maeta, Lil Durk, and 1TakeJay in contrast to the original edition which included appearances from Mozzy and Stunna 4 Vegas.
Earlier this month, Blaxst released his latest album Before You Go, which features 13 songs and collaborations with Rick Ross, Grandmaster Vic, Arin Ray, and Zacari. The singer has also announced a 46-date global tour that will take place in Australia, North America, and Germany.
© 2022, Derek Charles. All rights reserved.