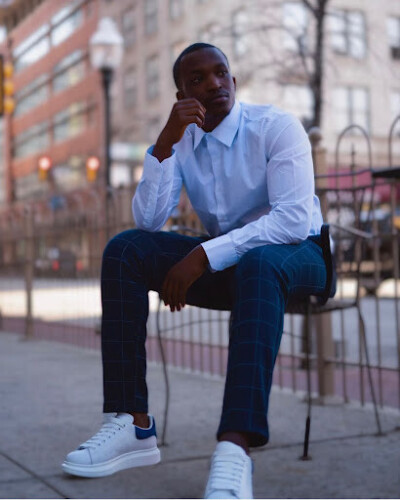 A dream does not become reality through magic; it takes sweat, determination, and hard work. Passion is energy. Feel the power that comes from focusing on what excites you. If passion drives you, let reason hold the reins. Bring out the best in you and let your paychecks come from what you love doing the most. Strength and growth come only through continuous effort and struggle. Life is essentially a cheat and its conditions are those of defeat; the redeeming things are not happiness and pleasure but the deeper satisfactions that come out of struggle. Success is the sum of small efforts – repeated day in and day out.
Born in the Republic of Rwanda, Isaac Gafishi is a 26-year-old musician and YouTuber, who completed his qualifications as an Immigration specialist. Growing up without a father, Isaac faced a lot of challenges but managed to grow up becoming the best of his kind. Isaac's mother has always been a motivating force for him. Other than music, Isaac loves working out and playing basketball and he often remembers a time when he used to go swimming with his friends.
Mostly famous by his youtube name ISAAC Tribe, Isaac sings soulful ballads, praising God. His dubbed song 'What I Love Jehovah', proved to be his break and raise him to fame. He has now a family of over 3.5k on youtube. Isaac loves to do a lot of charity work too. He has helped over 1000 homeless kids in Fort Worth Texas. Planning about his future, Isaac shares he is planning to release 2 albums and get settled with a wife and a kid in the next five years.
Of all the games, FIFA has become Isaac's favorite and he has spent most of his hours playing it. Though people seem to enjoy Fortnite, Isaac has never really been intrigued by the game. Isaac believes if he gets his mind to something, he accomplishes it and he considers it to be his biggest strength. Giving a note to his younger self, Isaac says, " I am proud of you for not quitting chasing your dreams."
Isaac describes himself as an honest, go-getter, caring, easy to talk to, and humble person. Passing on a message to his fans, Isaac advises them to never let anybody else make them doubt their capabilities. You can always achieve what you want to. Better days are ahead. 
© 2022, Seth "Digital Crates" Barmash. All rights reserved.