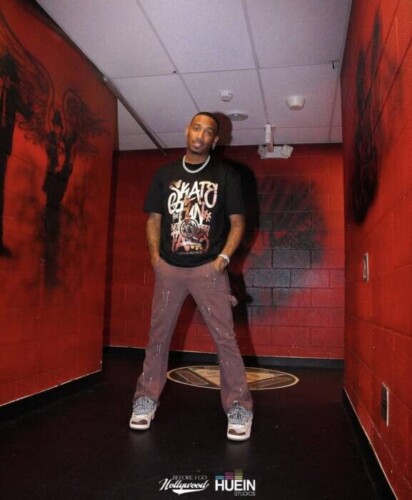 Rapper and Actor J Young MDK plans to release "Misconceptions," a new single on 10/22/2022. 
The new song will be available for streaming and for download on most streaming music sites.
J Young MDK, who entered the music business as a teen, has gone on to release several albums and also performed in a variety of movies and TV shows.
He made musical history in 2020 by being the first artist to release two full-length albums of different genres on the same day, followed by a third album soon after. These albums allowed listeners to hear his R&B, hip-hop and alternative musical styles.
"Misconceptions" will be in the style of a classic street rap, where J Young MDK freestyles a story from the heart while driving through the city.
It's also expected to be one of the singles on his next album, that's expected to be released later this year.
J Young MDK has recently been seen and heard as part of the soundtrack for "Day Shift," a hit Netflix summer movie featuring his friend and musical mentor Jamie Foxx as a vampire hunter. He, Jamie Foxx, Snoop Dogg, and fellow musician Sam Harmonix, performing as the BSB Boys, created a single and video, "(Bud) Mowing Down Vamps."
This is the second single for J Young MDK this year. In the spring, he released "Slow Motion," which charted around the same time he joined Latto on her 777 Monster Energy Outbreak Tour, which played several sold-out shows around the country.
Along with musical success, 2022 also saw cinematic success for J Young MDK. He had the lead role in "Mixed Girl," a short film where he played the same character 20 years apart, first as a college student then a professional in his 40s who discovers he has a teenage daughter.
"Mixed Girl" has been screened at several film festivals around the country. He also received a nomination for Outstanding Actor in a Short Film" from the Micheaux Film Festival in L.A., which nominated him for Outstanding Dramatic Actor in a Short Film.    
For more information about J Young MDK, follow him on social media @jyoungmdk.
© 2022, Seth "Digital Crates" Barmash. All rights reserved.