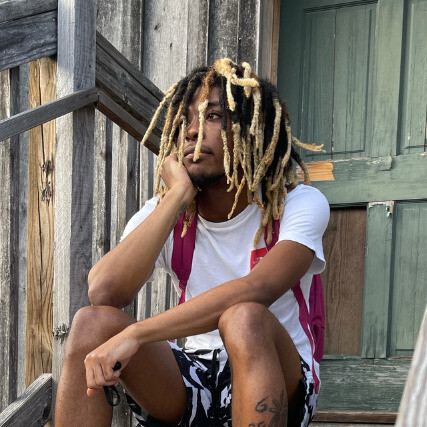 Jaah SLT announces a new concert at Brick and Morter in San Francisco with 4shley, Ambition & 81 Drew on April 14th, 2022. The concert is presented by ESWW and Burd Management with tickets on sale NOW!
https://www.ticketweb.com/event/jaah-slt-4shley-ambition-brick-and-mortar-music-hall-tickets/11864245?pl=brickmortar&REFID=clientsitewp
In this exclusive interview with HipHopSince1987 North Carolina-based artist JaahSLT talks to Digital Crates about his career. Representing Charlotte he has a sound that is different and all his own. He has a range of styles but is best over 808 bass-heavy beats with slick flows and sharp lyrical abilities. His raps are smooth and his adlibs and background vocals are turned up to the point of screaming. He represents the newer generation of turn-up artists but keeps his music authentic with skillful raps and flows.
In a typical studio session, he has the beats prepared and focuses on one or two tracks, and gives his all to each of them maximizing his time and energy. He stays in his lane and raps over a signature style of production that is focused on the 808 bass sound with other types of distinctive melodies that are fresh to the ears.
He puts most of his productive energy into the music and visuals. He has a dedicated youtube following from all the high-quality visuals he has been releasing for his music. Even with a string of viral hits he remains humble and happy and focused on improving his craft and living his life to the fullest.
© 2022, Seth "Digital Crates" Barmash. All rights reserved.